Lily Gladstone has been highly respected in the independent film scene since her breakthrough role in Kelly Reichardt's Certain Women (2016), in which she more than holds her own in her shared scenes with Kristen Stewart. Reichardt cast her again in 2019's First Cow, but many more people are going to discover Gladstone because of her new movie Killers of the Flower Moon, in which she co-stars with Leonardo DiCaprio and is directed by Martin Scorsese.
Even people who are highly invested in film and TV would struggle to name more than a handful of Native actors – and the ones they can name were probably all in the Twilight cast. Things have improved a little recently with TV series Reservation Dogs, but there are still not anywhere near enough opportunities for movies or shows that feature indigenous characters.
Even a truly brilliant actress like Gladstone was close to quitting acting when the call came from Martin Scorsese. It was in August 2020 that Lily Gladstone started to consider a career change. As she told The Hollywood Reporter; "You just wonder if it's going to be sustainable. So I had my credit card out, registering for a data analytics course."
According the The Hollywood Reporter; "As a self-professed 'bee nerd,' Gladstone planned to apply for seasonal work with the Department of Agriculture tracking murder hornets (yes, murder hornets) that were wreaking havoc around the country at the time. But as she entered her credit card information, a Gmail notification alerted her to a request for a Zoom meeting with Martin Scorsese. The murder hornets would have to wait."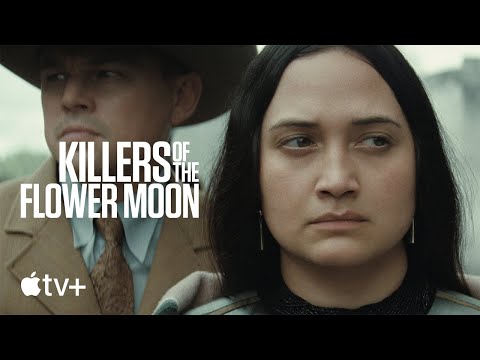 Gladstone also stars in new movie Fancy Dance, which premiered at Sundance Film Festival – so 2023 is going to be a huge year for her. Martin Scorsese is a big supporter of women directors such as Joanna Hogg, Josephine Decker, and Alice Rohrwacher – so it makes sense that he would have discovered Gladstone in Kelly Reichardt's movies.
While we wait for the release of Killers of the Flower Moon, check out our guide to the best detective movies.