Anya Taylor-Joy, who is set to star in the Mad Max prequel to Fury Road titled Furiosa, has said that the new movie will be "mind-boggling."
Since appearing in horror movie The Witch back in 2015, Taylor-Joy has quickly become one of Hollywood's biggest names. With the likes of Netflix TV series The Queen's Gambit, The Northman, and the recent satirical thriller movie The Menu, Taylor-Joy will soon be adding to her already-impressive filmography with the latest instalment in the Mad Max franchise.
Furiosa will be a direct prequel to Fury Road with Taylor-Joy leading the movie as Imperator Furiosa – a role formerly played by Charlize Theron. It will follow her fight for survival in the post-apocalyptic world as she falls into the hands of the horrifying movie villain Immortan Joe.
Now, speaking on the Inside Total Film podcast (via GamesRadar) Taylor-Joy has reflected on the "mind-boggling" nature of the upcoming action movie. "The main thing that George [Miller] and I spoke about was that Fury Road is a road movie. You know, it takes place over, I think, three days: getting somewhere, and then turning around, and coming back."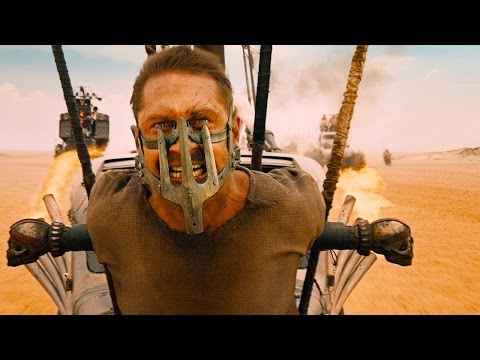 She went on to clarify how Furiosa would be different, explaining, "And this is an epic. This takes place over a long period of time, and you kind of get to know [Furiosa] better in that way. I love that character so much. That whole experience was mind-boggling, and George is the best. I hope that [people] enjoy it."
With more of a focus on its characters, it's probably a safe bet that Furiosa may take a slightly slower pace than Fury Road. Though, to be fair, it would be almost impossible to match the exhausting exhilaration of the Mad Max movie, which is surely among the best movies of all time. Getting to know Furiosa better in particular should only improve Fury Road, and make it better on the next re-watch.
For more, check out everything we know on the Furiosa release date. Or, take a look at our guide to the best disaster movies and the best thriller movies.