Sharon Stone has led an exciting life. From playing Robert De Niro's troubled wife in Martin Scorsese's Casino to her sex symbol turn in one of the most famous thriller movies, Basic Instinct, the Pennsylvania-born actor boasts a diverse and memorable career.
Never one to settle too deeply into a typecast, Stone also starred in her fair share of drama movies. A smart move from a woman who initially made her name in slightly salacious roles.
But when it came to acting in Westerns, Stone starred in one where she felt she had to intervene in casting, and even paid one of her fellow actors out of her own pocket.
In Stone's memoir, 'The Beauty of Living Twice', she recalled the casting of a particular character in Spider-Man director Sam Raimi's The Quick and the Dead, one of the 90s movies she appeared in. Via Insider, she remembered, "This kid named Leonardo DiCaprio was the only one who nailed the audition, in my opinion: he was the only one who came in and cried, begging his father to love him as he died in the scene,"
DiCaprio, pre-Titanic or Romeo and Juliet romance movies fame, wasn't the studio's pick. "The studio said if I wanted him so much, I could pay him out of my own salary. So I did."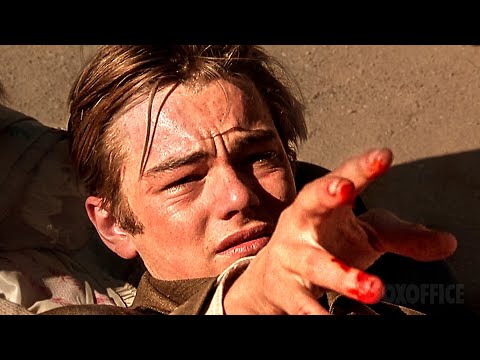 That's an offer too good to refuse. She clearly had a good eye for casting, too, as we all know where DiCaprio eventually wound up — one of few remaining true movie stars in Hollywood.
Get ready for all the new movies coming our way with our list, revisit the best movies of all time, or cleanse your palate with our guide to the best horror movies.