Before Gangs of New York, Daniel Day-Lewis was quite happy working as a shoemaker in Italy. He'd already proven himself to be one of the best actors of all time, winning an Oscar and BAFTA for his work in My Left Foot and being nominated for numerous other accolades for his roles in The Last of the Mohicans, In the Name of the Father, and The Boxers.
Given that at this point, he'd already starred in some of the best movies of all time, Day-Lewis decided to move to Florence, Italy, in 1997 and turn his back on acting for good. But after a little convincing from Leonardo DiCaprio, the thespian decided to end his retirement and return to acting for a new movie that would eventually become Gangs of New York.
In an interview with the SAG-AFTRA Foundation, DiCaprio explained how, after being cast in Gangs of New York, he and Martin Scorsese, who directed the '2000s movie, discussed some of the other roles that were needed for the film.
He recalled, "We were talking about who was going to play this incredible role of Bill the Butcher […] and somebody said […] 'What about Daniel?'And people immediately said, 'Well, he's retired. He's a cobbler, he's making shoes in Italy.'" But the conversation wasn't over then. DiCaprio then described how Scorsese tasked him with trying to get Daniel Day-Lewis out of retirement.
"Scorsese had actually said to me, 'I'm not sure how Daniel feels, if he's ready to work or not. … You should have a conversation with him and suss it out.'" As DiCaprio explained in the interview, it took a lot of sussing out (and even a small intervention from Spider-Man actor Tobey Maguire), but after a few dinners with the actor, Day-Lewis finally agreed to return to acting, and sign on for Gangs of New York.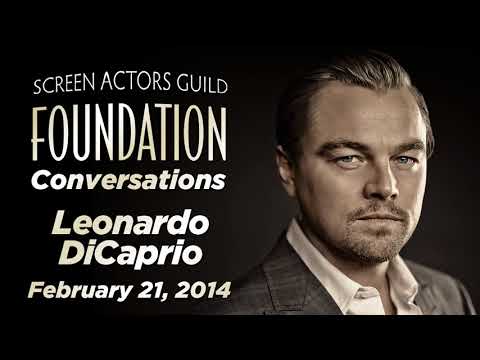 And DiCaprio, for one, couldn't have been more pleased by this decision. "I got to work with somebody who was another huge influence on myself as an actor," he said.
Day-Lewis went on to get his second Oscar nomination for Gangs of New York, with the one of the best thriller movie getting ten Academy Award nominations in total, as well as twelve BAFTA nominations.
Post-retirement, he also starred in some of the best drama movies of recent years, including There Will Be Blood, Lincoln, and Phantom Thread. Day-Lewis retired again in 2017, but if Leo talked him out of it once, he can do it again, right?
If you like indecisive retirees, you'll love Hayao Miyazaki. So, check out our guides on how to watch The Boy and the Heron and all the Studio Ghibli movies ranked. Or, for more on Scorsese and Di Caprio's latest collaboration, check out our Killers of the Flower Moon review.