Everything about thriller movie The Bodyguard is iconic. The cast, Kevin Costner and Whitney Houston, that title track, and of course, that eye-catching purple poster. You know the one, where Costner's Frank is carrying Houston's Rachel. Here's a bombshell for you: Costner's holding someone else in the image.
He revealed this fact in an interview to Entertainment Weekly, where he explained that the photoshoot happened late in the day on the romance movie, so not everyone was still around. "That wasn't even Whitney actually," he says. "She had gone home and that was her double, and her head was buried into my shoulder, which was appropriate anyway. She was frightened."
Costner is actually responsible for the image becoming used so widely. He was looking through all the promo photos they'd taken, and this one stood out the most.
"I picked that picture out because my friend Ben Glass took it," he recalls. "I sent it to Warner Brothers and I go, 'There's the poster.' Because it was so evocative. It wasn't special photography; it wasn't anything."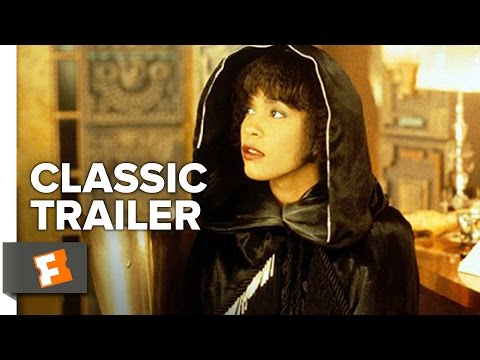 There was some pushback, because nobody's face is clearly in shot, but edits inserting Houston more directly just didn't work. Costner's instincts were right, and so the romance movie had a perfect accompanying one-sheet. The Bodyguard went on to be one of the highest-grossing movies of 1992, spawning one of Houston's megahits in tow. Mick Jackson directed the feature, from a script by Lawrence Kasdan.
These days, you can find Costner in Yellowstone. Have a look at our guides to the Yellowstone timeline, 6666 release date, and 1883 season 2 release date for what's going on over there.