Eternal Sunshine of the Spotless Mind is undoubtedly a beloved film. The half romance movie, half drama movie is memorable for thoughtful performances from both Kate Winslet and Jim Carrey, but also for the unique concept that follows a programme that erases memories of loved ones.
While the film is widely regarded as a fan-favourite of both Winslet and Carrey, the unusual production and approach for the off-beat dramedy seemed to prove something of a problem in the editing room.
And with producer Anthony Bregman finally giving the lowdown on the Hollywood Gold podcast, we now have a proper understanding of just how unhinged things got for a while.
"All that footage went to our editor, a traditional editor, someone who has won Academy Awards and is like a big-time editor. Lucky to get her, but it was not at all like she was used to," Bregman says.
Because the editor's assistant wasn't able to organise the folders in the traditional method, it made for a tricky job to work out if the footage being shot was useable in the slightest. Soon, Bregman was being called into Winslet's trailer, where she and Jim Carrey awaited to express their concerns.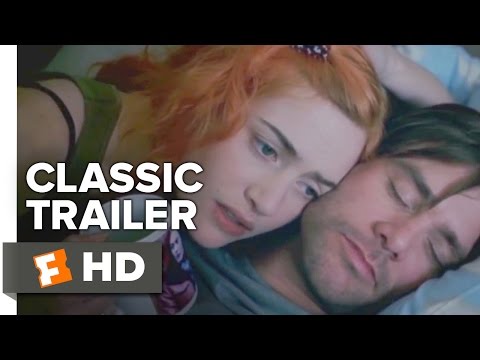 "They're like, 'Have you seen the scenes?' And we're like, 'Yeah, the dailies are incredible, they're so good.' And they're like, 'No, no, no. Have you seen the scenes cut together?' And at that point, we hadn't seen anything cut together, our editor had had a nervous breakdown, we had no editor because the footage was just so chaotic and crazy."
At this point, Valdís Óskarsdóttir stepped in to finish the edit on the movie, while producer Steve Golin assured Carrey and Winslet that not only would the film continue, but the end result would undoubtedly be brilliant.
"[Golin] was masterful at this. He basically said, 'Look, I'm going to be honest with you.' And I was like, 'Oh boy, here's where the movie falls apart,'" Bregman continues. "And Steve goes, 'It's incredible. The scenes are incredible. They cut together perfectly. We're making something like we've never seen before.' And they're like, 'Oh my god, I'm so relieved to hear that!'"
Editor Valdís Óskarsdóttir would go on to win a BAFTA for Eternal Sunshine, so for all the drama, things seem to have worked out in the end. For more heavy hitters, check out the best drama series, best movies of all time, and all the new movies coming out this year.