Some of Junji Ito's short stories were adapted into a Netflix anime recently. As you might imagine, the horror anime Junji Ito: Japanese Tales of the Macabre is, frankly, terrifying at times. The man himself was asked about some of the episodes by the streaming service, and revealed one that he believes improves the source material.
'The Sandman's Lair' is one of his earlier creations, and he describes how the adaptation fixes some flaws. "The dialogue is pretty immature," he says. "The boyfriend has these pretentious-sounding lines." Junji notes that he's "impressed and embarrassed" by the story, and how director Shinobu Tagashira and writer Kaoru Sawada translated it for the TV series.
"They've given the anime version some great pieces of animation. It's great," he adds. "I hope people will enjoy this bizarre, fantastic story in anime form."
Given just how well the episode replicates Junji's penchant for body horror, we're sure fans will find plenty to love. Or perhaps that's the wrong word – maybe satisfyingly squeamish is the desired outcome?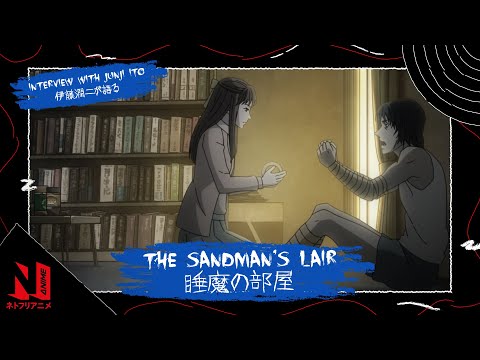 Whatever the case, 'Sandman's Lair' is one of 12 episodes in the anthology thriller series, each focusing on a different plot from the horror master. Studio Deen handled production on the animated series, and the results are an achievement considering just how hard it is to capture Junji's tone in another medium.
You can find Junji Ito: Japanese Tales of the Macabre on Netflix now. Have a look at our guides to the best Netflix series and best anime series for more viewing options, and our new anime article to see what's coming out.