We're right in the thick of Jujutsu Kaisen season 2 right now, and episode 3 just got a delightful review. Gege Akutami, the creator of Jujutsu Kaisen, did a little draw-along for the episode, providing praise for what's still one of the best anime series around.
As translated by Twitter user Soukatsu, Gege highlights the strength of the animation in particular. "I get the strong sense that this season has a lot of 3D direction and key animation!" he says. "I think it has really become an indispensable skill in the animation industry. A great era for anime!"
We have to agree, since besides Jujutsu Kaisen you have Demon Slayer season 3 at the moment too. They're joined by the upcoming Attack on Titan season 4 part 3 part 2 release date, and there's The First Slam Dunk on the way as well. An excellent time to be into shounen anime and sports movies.
Gege highlights one of the best anime characters in his review as well. "Papaguro is soooo fast," he says, among cute little drawings. Indeed, Toji Fushiguro is fast; the Sorcerer Killer presents a real challenge for Gojo and our heroes.
Nothing they won't overcome in time, we're sure! Jujutsu Kaisen season 2 kicked off on July 6, so we're only a few episodes in. The main plotline for now is the Hidden Inventory/Premature Death arc, exploring Gojo's time as a schoolboy, and that'll segue into the Shibuya Incident arc.
This season arrives after Jujutsu Kaisen 0, a prequel released in 2021 that was one of the best anime movies of that year. You can read our Jujutsu Kaisen 0 review to find out why. In other words, you don't have a huge amount to catch up if you're still keen to, and it's a great time to do so – you can find Jujutsu Kaisen on Crunchyroll.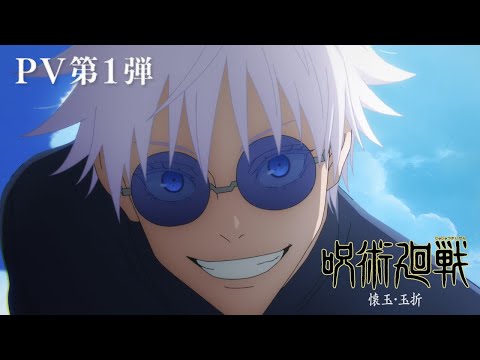 Keep an eye on our new anime guide to see what else is coming out. We have lists of the best Netflix anime and best romance anime if you want more to watch. You'll almost certainly want to read our guides to the One-Punch Man season 3 release date and Demon Slayer season 4 release date too.