Joaquin Phoenix goes on a three-hour odyssey of surrealism in his new movie, and the first reviews of his latest work suggest that it could be one of the best movies of his career so far. That is, among those who even know what to make of it.
Beau is Afraid is a dark comedy movie from the mind of horror movie maestro Ari Aster, who made the twin nightmares of Hereditary and Midsommar. Phoenix plays an anxious man embarking on a surreal journey after the death of his mother.
The movie screened for the first time on April Fools' Day, with attendees expecting to see Midsommar only to be surprised with a first look at the director's new epic.
Among those to tweet about the experience was Lex Briscuso of SlashFilm, who wrote: "Joaquin Phoenix is doing career-best, deeply dedicated work here. Patti LuPone steals the damn show (no surprises there). There are so many background gags the rewatch value is going to be higher than any 3 hour movie you've seen in your life. I think I loved it."
Alison Foreman of IndieWire tweeted that the third act was "borderline impossible to unpack" and explained that she was reduced to "full-on tears" at points, while Erik Anderson of Awards Watch wrote that it's "the funniest and most unhinged creation of Ari Aster's career".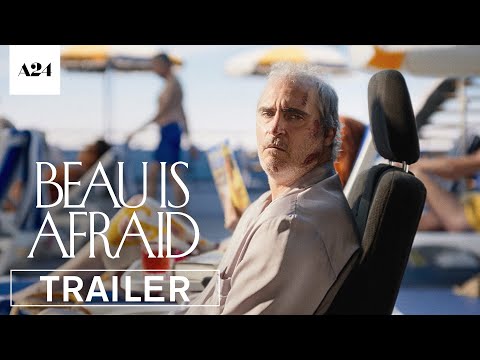 It's high praise indeed for a movie that we can't wait to see. Given the bleak genius of Aster's previous works, this has to be a prime contender to sit among the best A24 movies ever made.
For more on the other 2023 movies we can't wait for, check out our guides to the Barbie movie release date, The Meg 2 release date, and the Renfield movie release date.
And for Phoenix's next move, we've got everything you need to know about the Joker 2 release date.