While Oppenheimer was Christopher Nolan's first biopic to hit the big screens, it wasn't the first biopic he had written. In the 2000s, Nolan wrote a Howard Hughes biopic, with the intention that Jim Carrey would star in it. But in 2004, Martin Scorsese and Leonardo DiCaprio released The Aviator, so Nolan's script was shelved.
Speaking to The Daily Beast in 2017, Nolan said; "I think it's the best script I've ever written, and I had a really wonderful experience writing it. Yeah, it was a frustrating experience that the other movie [The Aviator] got going [first]." According to Variety, Nolan said Hughes was the role that Carrey was "born to play."
Nolan recently said that the experience of writing the Hughes biopic definitely helped when writing Oppenheimer; "Many years ago, I had written a script about the life of Howard Hughes that never got made because I wrote it right as Scorsese was making his own film. But I cracked the script to my satisfaction, and that gave me a lot of insight on how to distill a person's life and how to view a person's life in a thematic way, so that the film is more than the sum of its parts."
Jim Carrey is best-known for being an elastic-faced comedian, but it's worth remembering the pathos he brought to his roles in drama movies The Truman Show (1998) and Eternal Sunshine of the Spotless Mind (2004). The movie that most indicates that Carrey could have excelled at playing Hughes in a Nolan biopic is 1999's Man on the Moon – a biopic of Andy Kaufman. The 2017 Netflix documentary Jim & Andy: The Great Beyond gives more insight into the lengths Carrey went to for that role.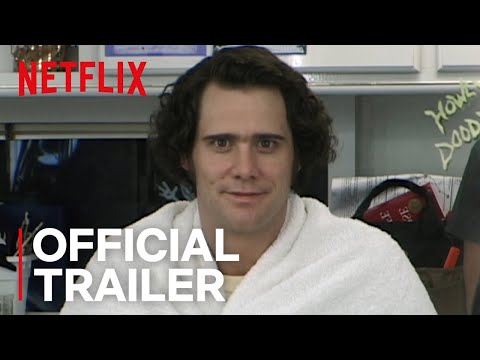 At the time of writing, Oppenheimer is currently sitting on a box office haul of $780 million, and it could be looking at close to a billion by the time it finishes its theatrical run. It's already close to overtaking the third highest-grossing movie of the year – Guardians of the Galaxy 3.
Nolan doesn't yet know what his next project will be, but that doesn't stop people constantly asking him if he'll direct a James Bond movie. While we wait to see what he does next, check out our guide to the best movies based on a true story. See if you agree with our lists of the best actors of all time and the best directors of all time.