There are bad sequels, and then there's Jaws: The Revenge. Turning one of the best movies ever made into schlocky garbage takes some doing, and yet the '80s movie absolutely managed it.
Anyway, today's a special day for the Jaws franchise (groan), because The Revenge was released on July 17, 1987. That's right, 36 years ago cinemagoers were treated to the inimitable Michael Caine fighting a Great White. For this sequel, the widowed Ellen Brody realizes there's a killer on the loose, but it's not just any murderer; a shark wants vengeance for what her husband did in what might be the best Steven Spielberg movie.
No, really, that's the plot – Ellen believes she's been followed by the shark. In another world, this becomes one of the best action movies by sheer accident, but that's not our reality.
Instead, we have one of the worst movies ever made. Just a mess, put together in less than a year, and a total box office bomb to boot. Where there was tension and nuanced performances, there's incidental comedy and some acting that should be seen to be believed.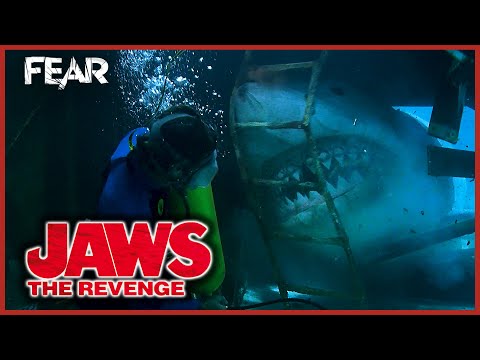 There's some merit to be found, in that Jaws: The Revenge could be considered one of the best comedy movies for just how silly it gets. You've got dudes getting their arms bitten off and stuff! Certainly not one of the best horror movies, but some entertainment can be found.
Famously, Michael Caine has the perfect line about doing the film. "Somebody said, 'Have you ever seen Jaws 4?'" he told The Jonathan Ross Show, via The Independent. "I said, 'No. But I've seen the house it bought for my mum. It's fantastic!'"
Always a silver lining! Check out our new movies list for more classics of tomorrow. You might enjoy reading about The Meg 2 release date as well, and we have lists of the best werewolf movies and best monster movies if you want more carnage.