James Cameron is responsible for some of the best movies ever made, and his work in creating the Terminator movies is certainly one of his most impressive achievements. But it looks like a sequel to some of the best James Cameron movies is in the mud for now – and it's all the fault of AI.
Cameron told a conference run by tech company Dell (via Twitter user Rod Mercado) that he is hitting pause on a follow-up script to the Terminator movies, three months after he started writing it.
And the reason he's not pushing forward any further? He wants to keep an eye on the fast-moving world of AI before he puts pen to paper. The last thing he would want is for any new movies to feel out of date.
Cameron is certainly a savvy Hollywood businessman, as you can see from his involvement in so many of the highest grossing movies of all time. He's clearly decided that the pace of AI is so swift that we all risk being left behind. In this case, the Terminator has been… well, terminated… by an even more powerful AI.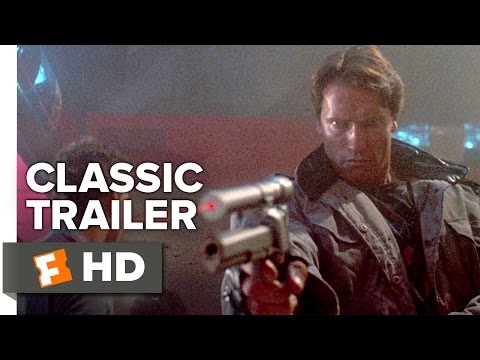 We don't know yet whether it's a real-life Skynet, but let's just hope that the best science fiction movies remain fictional in this case. We don't fancy taking on the human Arnold Schwarzenegger, let alone the unstoppable robot version.
Suddenly, we feel on safer ground with Cameron's Avatar movies. There might be a while to wait until the Avatar 3 release date, but Pandora feels a lot less scary and significantly further from home.
For more fascinating tech news, find out why a martial arts legend rejected Matrix movies because he was scared of AI and why Andor didn't use Volume technology.
We've also got guides to the most exciting 2023 movies heading your way, including The Marvels release date, the Dune 2 release date, and the Indiana Jones 5 release date.