With well over 100 credits to his name, Sam Neill is one of the best actors in Hollywood right now. Best known for his work with Steven Spielberg, the star has made a name for himself when it comes to blockbusters. However, before he was running from dinosaurs in the hit Jurassic Park movies, it turns out that Neill took a crack at another beloved franchise – James Bond.
During an appearance on The Today Show (via Metro) to promote his memoir 'Did I Ever Tell You This?' Neill got a surprise when a resurfaced clip from an old audition was played for him. In the '80s, Neill auditioned for the James Bond movie The Living Daylights, and let's just say, the old clip isn't exactly the most flattering – in fact, the walk down memory lane made even Neill himself cringe.
In the clip, Neill enters a hotel room with a button-down shirt – pointing a gun at a naked woman lying in a hotel bed. In typical Bond fashion, Neill flirts with the woman asking for her name in a clear British accent before saying: "My friends call me Bond. James Bond."
You can watch the audition tape down below: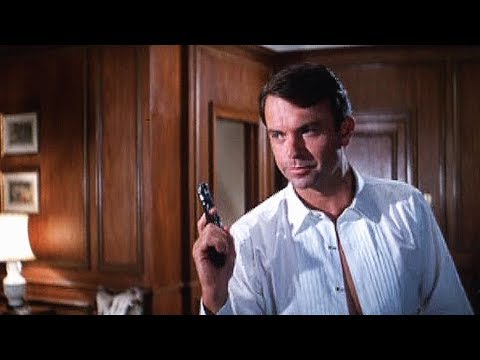 Neill took his embarrassing clip in good humour, joking that the host of the show was "so cruel to play that." However, the star did go on to clarify that he was glad he ultimately didn't get the part. And, he didn't miss out on much since a few years later, in 1993, he would go on to star in the Steven Spielberg movie Jurassic Park.
The role of James Bond in the spy movie The Living Daylights ended up going to Timothy Dalton , who would go on to play the secret agent again in 1989 for the film License to Kill. Both these Bond movies and Jurassic Park smashed the box office, so everything worked out well in the end.
Sam Neill has several new movies under his belt, such as the action movie Freedom Flight, and the thriller movie Bring Him to Me. If you are after more Neill content, you can read our Jurassic World Dominion review.