Since 1981, Harrison Ford has been the face of the Indiana Jones movies. Starring as the titular character in every entry spanning over decades, Ford is unquestionably tied to the IP. But, like all good things, Indy's time in the sun must come to an end at some point.
Ford, who is set to appear in the adventure movie Indiana Jones 5, titled Indiana Jones and the Dial of Destiny, has opened up about his future in the hit franchise after the new movie releases in June 30, 2023. And unfortunately, for long-time fans of Ford's bullwhip and fedora-wearing outings, it isn't good news.
During the premiere of the Apple TV Plus comedy series Shrinking, Ford told Variety that he wanted to return to the beloved franchise for the fifth film, in order to round up Indy's story. "I always wanted to do it," he said. "I wanted to do the rest of the story to see the end of his career."
However, on the back of his comment regarding his return for Indiana Jones and the Dial of Destiny, Ford also made it clear that this would be his last outing as our favourite archaeologist. "It's the last time for me," he insisted.
So, an end of an era is officially coming in 2023. However, while Ford's retirement as Indiana Jones may seem like a death blow to the property, the franchise may still be kicking despite the actor's decision.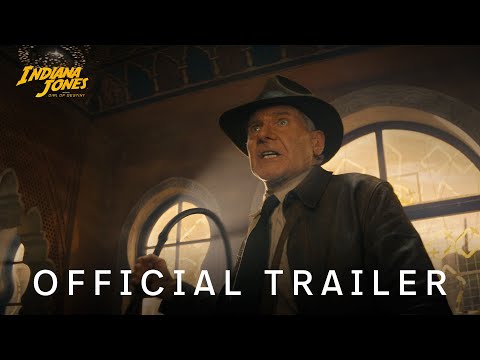 In 2022 it was rumoured that a TV series based on the world of Indiana Jones was being "actively" looked at for development over at Disney Plus. In an interview with Deadline, Steven Spielberg confirmed that he is "peripherally involved" with the upcoming show and that Indiana Jones 5 director James Mangold will be making most of the decisions regarding the project going forward.
So, Indy's legacy will live on, folks! For more franchise fun, here is how to watch the Jurassic Park movies in order and the Star Wars movies ranked. For more new releases, here are all the 2023 movies that we can't wait to see.