It's no secret that the stars of the best movies and TV series are often close neighbours and friends, regularly living in the same areas within the same countries. Ashton Kutcher and his partner Mila Kunis (both actors who starred in comedy series That '70s Show early in their careers) are firmly within that crowd, and are friends with some pretty famous faces.
So, you'd think that Ashton Kutcher would recognise one of the most famous men in the world when he stood up to perform karaoke in front of him. But, it turns out that if you're Ashton Kutcher and Mila Kunis, it's harder to spot Harry Styles than you might imagine.
While speaking with Esquire, Kutcher shared a hilarious karaoke anecdote involving Harry Styles, revealing that even when the singer was performing in front of him he didn't know who he was. Kutcher said "
I'll tell you a very funny karaoke story. There's an extraordinarily well known singer that is maybe the best singer today, that we happened to be neighbours with. And [Mila Kunis] was throwing a karaoke party, and she gets up and does this out of this world bananas performance. And then this other kid gets up and he does this ABBA song,"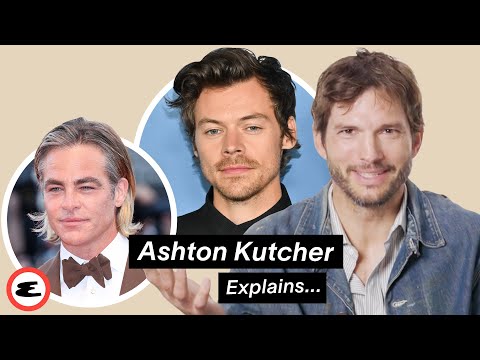 He continued, "I'm like, oh my god, bananas! And the kid gets off the stage, and Mila and I go up to him and we're like, 'man, you're a ringer. You're like a karaoke ringer. You're really good, like really good!' he was like 'thanks man, thank you.'
We caught up with our friend and we were like 'that guy was really good, huh?' and he was like 'That's Harry Styles!' I was like 'Who's that?' and Mila's like 'the guy from the boyband! A professional singer!'
Kutcher explained how it embarrassed him, saying, "Now I feel like a jerk. He's a professional singer, and we're trying to tell him he's a good singer. I feel so dumb. So I really want to say: I'm sorry, Harry Styles, but you're really good at karaoke man."
It all just goes to show really that even celebrities themselves can't always keep up with other celebrities. Harry Styles had a big 2022, with the release of both thriller movie Don't Worry Darling, and drama movie My Policeman. He is expected to reprise his role as Starfox in future MCU movies after debuting as the character in Eternals.
For more movie fun, take a look at our guide to every major new movie coming out in 2023, as well as our picks for the best movies of all time.