Daniel Radcliffe's career is still defined by Harry Potter, even after all this time. As Harry Potter himself, Daniel Radcliffe led the eight Harry Potter movies and helped to create a series that includes some of the best fantasy movies of all time (we're looking at you, Prisoner of Azkaban).
Now, with the recent news that a Harry Potter TV show is in development, Radcliffe has questions to answer once again. Primarily, could he star in the series himself in some capacity? For years, Harry Potter fans have envisioned what a reboot might look like, and how the movie's actors could take on roles as Hogwarts professors, now that they're older.
But according to Radcliffe, the chances of him showing up with some kind of cameo upon the Harry Potter TV series release date are almost non-existent. "My understanding is that they're trying to very much start fresh," said Radcliffe, in a conversation with Comicbook.
"I'm sure whoever is making them will want to make their own mark on it and probably not want to have to figure out how to get old Harry to cameo in this somewhere. So I'm definitely not seeking it out in any way. But I do wish them, obviously, all the luck in the world, and I'm very excited to have that torch passed. But I don't think it needs me to physically pass it."
Though that might disappoint some fans, here's the catch: the fact that Radcliffe won't be involved in the new Harry Potter series is actually a very, very good thing.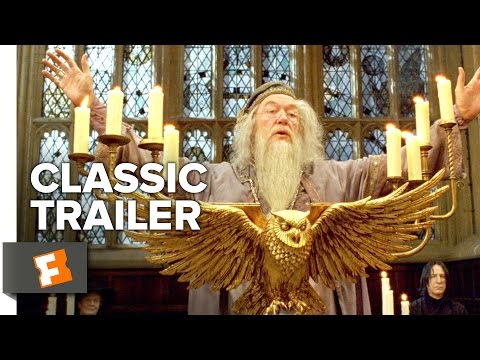 It'd be so easy to shoehorn Radcliffe into the new series in some sort of cameo role as James Potter in a flashback to the past, so the fact that the new Harry Potter show isn't going down that route proves that it wants to forge its own path and create its own legacy separate from that of the movies.
That's a good decision. The only way in which the Harry Potter series can truly justify its existence when we already have the movies (no, they're not perfect. But they're good enough) is for it to create its own identity. It needs to look different, feel different, and approach the story in a different way to avoid constantly being compared to what's come before.
So, the fact that the new teen drama series is ignoring fan casting to push forward with its own path bodes well. It opens the door for more creative freedom, which is what we really want to see from the new adaptation: not distracting cameos.
For more from the Wizarding World, take a look at our thoughts on a Harry Potter and the Cursed Child release date, or see what's going on with the cursed Fantastic Beasts 4. You can also take a look at our deep dive on the Harry Potter cast, and see our complete history of the Elder Wand.