Who is Mysaria, aka the White Worm? Warning spoilers ahead for House of the Dragon. One of the more enigmatic characters in the fantasy series House of the Dragon is Mysaria, who, despite not being a Targaryen, a noble, or a great warrior, is one of the most influential people in Westeros.
With her web of spies and informants, Mysaria is the living embodiment of the adage that knowledge is power. Yet who is Mysaria, aka the White Worm? Where did she come from? What are her goals? And what will happen to her in the Dance of the Dragons? Well, we've spoken to our own informants to bring you everything you need to know about this budding spymaster.
The White Worm's early life
Before she was the White Worm, Mysaria was born in Lys, Essos, where she grew up a slave and dancer. Eventually, she was brought across the Narrow Sea, where she became a prostitute working in King's Landing on the Street of Silk. At some point, she met Daemon Targaryen and became his lover, eventually becoming his favourite.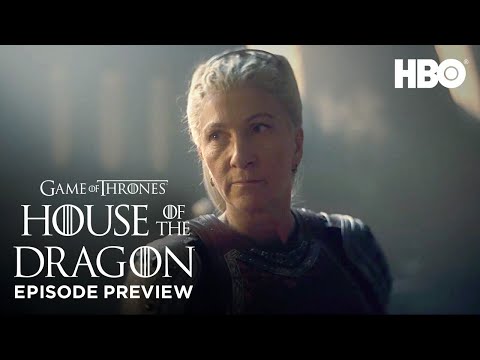 The White Worm in House of the Dragon
The TV series House of the Dragon introduces us to Mysaria in the first episode. She's the one who Daemon turns to for comfort when King Viserys Targaryen and the council scold him for the Goldcloak's rampage through Flea Bottom.
Mysaria later parties with Daemon and the Goldcloaks when Prince Baelon dies, securing her lover's place as Viserys' heir. When the news reaches Viserys' ear about Daemon calling Baelon the "Heir for a Day", he banishes his brother, and Mysaria goes with him on Caraxes to Dragonstone.
Eventually, however, Mysaria grows bored of being a pawn in Daemon's games. She decides to leave him after he lies to Otto Hightower about his plans to marry her, worried that she'll be killed if Daemon keeps pushing his luck.
Years later, Mysaria has taken on the White Worm nickname and runs a network of spies in King's Landing. Her informants reach as far as the King's court making her incredibly powerful, and high nobles like Otto Hightower often work with her.
Mysaria doesn't use her powers selfishly, though. She plays an instrumental role in tracking down Prince Aegon after his father's death and, in return, asks that the children fighting rings being run in the capital be shut down.
The White Worm in the Dance of the Dragons
The White Worm will play a significant role in the Dance of the Dragons, and House of the Dragon season 2, serving as Daemon and Rhaenyra Targaryen's Mistress of Whispers. Mysaria will allow the assassins Blood and Cheese into the Red Keep so they can kill Jaehaerys Targaryen.
Mysaria will gain a fearsome reputation for her cruelty. At least one account claims that when Rhaeynra captures King's Landing, the White Worm will advise the queen to take Alicent Hightower and her daughter Helaena Targaryen to a brothel so they can be impregnated with bastards, ruining the women's reputations.
It's unclear whether this will happen in the show, it's probably a bit too brutal, but it gives you a flavour of how terrible the White Worm's reputation came to be. Mysaria will also play a role in the death of Helaena and undermine Rhaenyra and Daemon's relationship.
Ultimately Mysaria's luck will run out when the common folk rebel against Rhaenyra's rule. As the queen flees, Mysaria will stay behind where Trystane Truefyre's (Viserys' self-declared bastard son) supporters capture her.
They make Mysaria do a naked shame walk through the city while whipping her, with the promise that she'll be set free if she makes it to the city gates. Unfortuantely, Mysaria dies of her injuries long before earning her freedom.
If you love all things Westeros, you should check out our guide on the best House of the Dragon characters, or we have deep dives on Larys Strong and Ser Criston Cole, two people who, like Mysaria, will play a huge role in the upcoming Targaryen civil war.
Our sister site Wargamer also has a guide to the best Game of Thrones board games if you want to play this deadly political game for yourself.