It was announced this week that production of House of the Dragon season 2 had begun at Leavesden Studios. In the announcement, several of the House of the Dragon cast members were specifically confirmed to have been returning, including Matt Smith, Emma D'Arcy, Olivia Cooke, Eve Best, Steve Touissant, and Matthew Needham to the Game of Thrones spin-off.
But some fans were quick to spot that Graham McTavish, who plays Ser Harrold Westerling in the fantasy series, was not included in the cast list for the drama series. It's led some to question whether we'll be seeing the House of the Dragon character again.
It wouldn't be a complete surprise if he didn't come back to the fold. After all, when we last saw Ser Harrold, it was during the penultimate episode of season one, in which he went against Otto Hightower's plan to overthrow Rhaenyra Targaryen and her right to the throne. After being ordered to kill Rhaenyra and her family, Ser Harrold, outraged at the request, declared that he didn't acknowledge the authority of the Hightowers.
He then made no appearance in the season finale. Whether he made a quick escape or was murdered by the Hightowers still remains to be seen, but we know that his fate was ultimately unknown…for now. Though McTavish himself has a few ideas.
In an interview with TVLine, McTavish spoke about how the final few episodes impacted his character, and what he thought Ser Harrold's next steps were.
"Harrold's entire life had been about his devotion to that family, and really in particular to Rhaenyra," he says. "He would've known her since she was literally born, so it would have been a very, very difficult moment for him, but also one in the end he didn't hesitate about."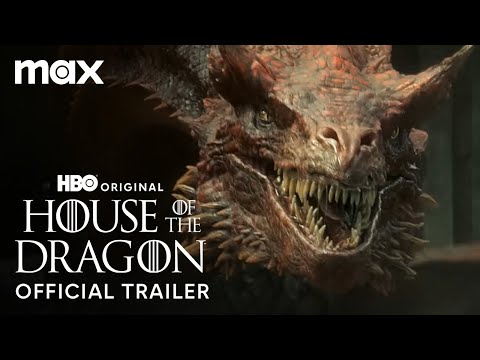 "So when he leaves, I mean — hey, you know, in my mind, I imagined him sort of striding out, getting on his horse, riding out of town and really taking time to decompress, to actually think, you know, 'What am I going to do next?'" McTavish muses. "Because I don't think he has a plan. I don't think Harrold would go home at night having an exit strategy if things went wrong. He would never have imagined that ever happening."
We'll have to wait until the House of the Dragon season 2 release date to find out for sure, so until then, why not check out the best fantasy movies you can watch now? (As well as the best movies of all time.) Don't forget to find out everything we know about Rings of Power season 2, and all the great new movies coming out this year.