It's been a long time since the first season of sci-series Foundation was broadcast in September-November 2021. Fans were starting to wonder when we'd be seeing Lee Pace's Brother Day again, along with Jared Harris, Lou Llobell, and Leah Harvey. But we can rejoice at last, because we finally have a Foundation season 2 release date and a new trailer, to boot.
Foundation is based on the books by pioneering science fiction writer Isaac Asimov, and the movies Bicentennial Man and I, Robot are also based on his works. The Apple TV show was created by David S. Goyer, the co-writer of Christopher Nolan's Dark Knight Trilogy, as well as Man of Steel (2013) and Batman v Superman (2016). Goyer also created the Constantine TV series, as well as the Netflix adaptation of Neil Gaiman's The Sandman.
Goyer has said; "with Foundation we can tell the story, hopefully, over the course of eighty episodes; eighty hours, as opposed to trying to condense it all into two or three hours for a single film." He acknowledges this format might not succeed, but if it did it would be unique. Telling a story that takes place over a thousand years would be difficult in a science fiction movie, but the Wachowski Sisters certainly tried with Cloud Atlas.
The pandemic caused significant delays in the filming of the first season and challenges including limiting the locations that they could film in. These restrictions were probably not present for the production of the second season, but it still took a long time. The trailer is certainly a visual feast, promising plenty of sci-fi spectacle as well as high stakes for the characters.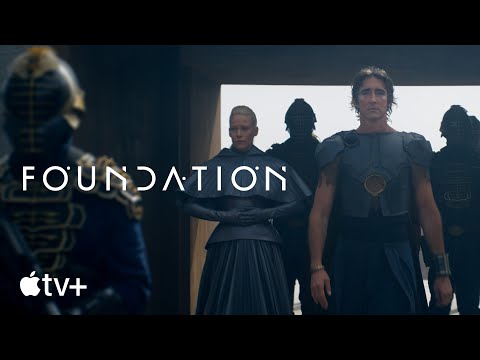 The release date for season 2 is July 14, 2023, which is around 20 months since the first season ended. It certainly takes a lot of time and money to make television on this scale, and Apple TV has clearly been investing heavily in big stars and big-budget shows in the last couple of years.
While we wait for the release of Foundation season 2, check out our guide to the best fantasy series.