Arguably, Stephen King is the master of taking the mundane and making it menacing, as anyone who's seen Boogeyman or It will tell you — and honestly, we believe Five Nights at Freddy's is just the sort of thing we can imagine springing from his warped imagination.
Based on the smash hit game of the same name, Five Nights at Freddy's follows Mike Schmidt as he uncovers the dark secrets of Freddy Fazbear's Pizza. Evil animatronics Freddy Fazbear, Bonnie, Chica, and Foxy are at the center of the new movie because, as we know, they're possessed by the spirits of children murdered by William Afton. The film might take place in the modern day, but did you know Five Nights at Freddy's is actually based on one of Stephen King's best movies?
Emma Tammi, the director of Five Nights at Freddy's, revealed all about the surprising inspiration in an interview with The Digital Fix.
"One movie that I haven't talked a lot about yet, but one we've definitely pulled images from and talked about quite a lot, was It," she explained. "We were figuring out ways in which to light the animatronics differently so that they at times felt incredibly sinister, and then in other moments trying to light them through the eyes of our character Abby, where the animatronics felt endearing and even lovable, like how she viewed them."
From seeing new movie myself (check out my Five Nights at Freddy's review for more), the attention paid to lighting in Five Nights at Freddy's is evident. Sometimes, when the animatronics seem especially threatening, their eyes glow red. It isn't exactly subtle color work, but it does help give a frightening edge to a figure that, in the cold light of day, isn't actually designed to be all that scary. It's similar to Pennywise and the red balloon from It. On the one hand, clowns and balloons can be associated with child's play and innocence. Still, the color red helps to foreshadow the danger and bloodshed that creatures like Pennywise and the animatronics thrive on.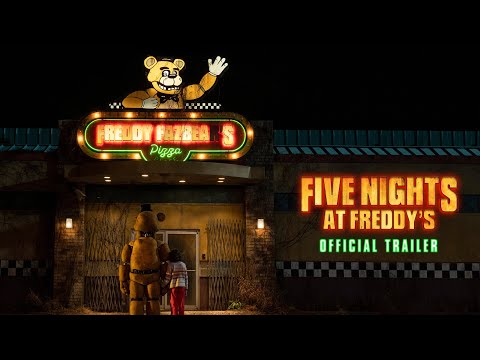 "I think It did such a great job with color, lighting, and tone in making something that is both frightening and also captured this weird childhood wonderment and fantasy gone terribly wrong kind of quality that is also so relevant to Five Nights at Freddy's," Tammi added.
No matter how you feel about Five Nights at Freddy's, one thing's for sure — warped symbols of childhood innocence make the best horror movies. You can watch Five Nights at Freddy's in theatres or on Peacock now, but if you're still making up your mind about it, check out our articles breaking down the Five Nights at Freddy's Easter Eggs and Five Nights at Freddy's cast.