Sometimes the unspoken rules of cinema take some work to be upheld. It is common knowledge that phones should be off and hecklers should voice their frustration on Letterboxd instead of in front of the crowded room. However, sometimes people break cinema code – and Bruce Campbell has to step in.
According to a report from Variety, during a screening Q&A for the new horror movie Evil Dead Rise, one spectator wasn't the biggest fan of the flick. The publication states that the individual fell asleep with his feet propped up and, when approached by staff, "yelled something unintelligible in response." But he didn't stop there when it came to disruptions.
When the room went quiet to hear what the audience member actually said, the person loudly exclaimed, "'This movie fucking sucks!' and threw an empty bucket of popcorn into the air." And, well, the executive producer of the new movie and long-time Evil Dead star Campbell wasn't having it.
As the spectator left his balcony seat with the audience booing him, Campbell called him out, saying: "What are you doing here? Get the fuck out of here!" Rob Tapert, the producer of the upcoming monster movie also joined in on the fun. "I don't get it," he said. "He waited all the way through the credits!"
The panel's moderator Peter Hall worked to calm down the situation "That asshole aside, I think we can all agree that this movie actually really fucking rules," he said.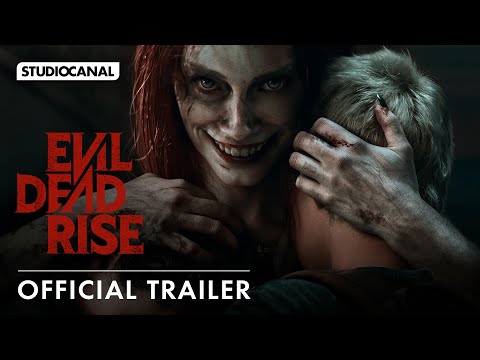 Evil Dead Rise is the fifth thriller movie in the Evil Dead franchise and follows the story of a family who unfortunately encounters the famous Necronomicon. So naturally, some good old demonic creatures begin terrorising everyone.
Fans will be able to see the horror for themselves once Evil Dead Rise hits theatres on April 21, 2023. For more scares, here is our list of the best horror series of all time. Or, for more cinema fun, why not learn more about the latest Scream movie by reading our Scream 6 review?