Of all the gags in Everything Everywhere All At Once — which is widely considered to be one of the best 2022 movies — one of the funniest was Racacoonie. One of the universes Evelyn (Michelle Yeoh) finds herself in during the A24 movie, there's one where she works in a teppanyaki restaurant alongside another talented chef.
Except, she discovers, it's a raccoon under his hat that's responsible for his culinary talents. After exposing his secret, the raccoon is taken away by animal control, and Evelyn tries to help the chef (played by Harry Shum Jr.) get his friend back. From the title alone, it's clear Racacoonie is a clear riff on the Pixar movie Ratatouille — but the animation studio, as it turns out, loved the gag.
"I never even thought about whether or not we would get a call from Disney or if Pixar was going to be mad," EEAO producer Jonathan Wang told Inverse.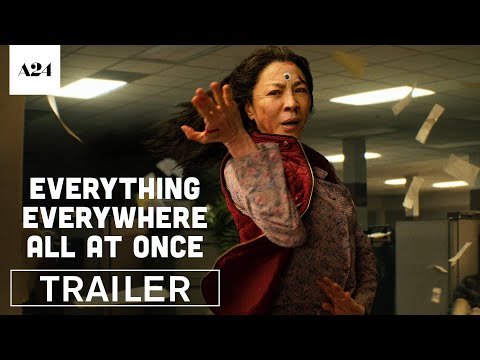 "We did a tour of the Pixar campus and got to hang out with [Turning Red director] Domee Shi, and she's so great. We were like, 'Have you guys talked about, uh… us ripping off Ratatouille?' Everyone loves it there, and it seemed like no one was really upset," he says. "That was the only thing we thought of: 'Are we going to get flagged for this?' But lawyers cleared it; everyone cleared it."
If this has got you in the mood for more adventures with the House of Mouse, check out our guide to the best Disney movies. Or, if you're in the mood for fresh 2o23 movies, here's the scoop on some of the best new movies coming your way.