The saying that life imitates art has been around for years, and now it turns out that a new movie may be influencing the Forgotten Realms. The DnD Twitter account teased that the druid DnD class, maybe getting a major update which follows a potential rule change featured in the upcoming fantasy movie -Dungeons & Dragons: Honor Among Thieves.
Taking to social media, the tabletop roleplaying juggernaut shared a picture of an owlbear on February 23, 2023. Along with the picture of the fantastical illustration, an accompanying caption reads: "One D&D playtests resume tomorrow with a BIG update for the druid class…"
As many DnD fans know, currently, the rules of DnD fifth edition don't allow for Druids to wild shape into an owlbear. However, in the Dungeon & Dragons movie's first trailer, we saw the adventuring party's druid, Doric (Sophia Lillis), forgo the status quo and go full owlbear, too.
While there is no firm confirmation that the new playtest's Owlbear developments are due to Dungeons & Dragons: Honor Among Thieves, the timing is quite the coincidence. You can check out the original Tweet down below.
The action movie's co-director Jonathan Goldstein, discussed with Comicbook.com the druid rule change in the trailer. In his statement, there was no indication that the crew and cast had been informed by Wizards of the Coast about the playtest in advance.
"We're aware that there was a certain amount of controversy that emerged in the D&D fan community after the first trailer showed our Druid wild-shaping into an owlbear," Goldstein said.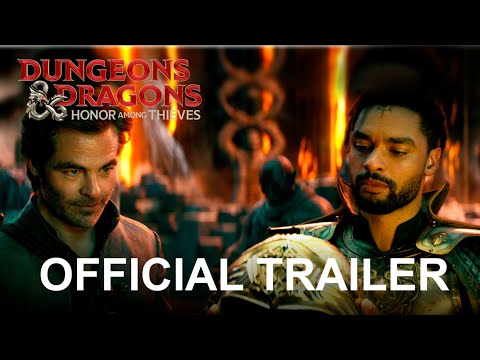 "And it was something we discussed a great deal when we were writing it. We know that technically, it's not permissible, but we subscribe to the 'Rule of Cool,'" he continued. "And we felt that if we, as the dungeon masters of this movie, would let our players do this, then why should we deprive the audience of something that's as cool and fun as this?"
Along with changes to the druid class, the new DnD playtest will include rule changes for paladin players. The playtest packet will also reveal a list of previously proposed changes which have been modified or dropped completely.
Dungeons & Dragons: Honor Among Thieves hits theatres on March 31, 2023. For more fantasy, here is everything we know about The Rings of Power season 2 and House of the Dragon season 2.