When it comes to Disney live-action remakes, fans are always going to be curious about who will bring our favourite Disney princesses and Disney villains to life. And the upcoming Disney movie The Little Mermaid was no exception.
The Little Mermaid is an upcoming retelling of the beloved 1989 animated movie of the same name and features brand-new faces, songs and an updated story. Many film fans believed that Harry Styles would be cast as Prince Eric opposite Grammy-nominated singer Halle Bailey's Ariel for the flick, but alas, that wasn't the case.
Director Rob Marshall did go so far as to meet with the One Direction star about the Disney gig. But in a recent interview with Entertainment Weekly, Marshall finally revealed the reason why Little Mermaid fans wouldn't be seeing Styles sing with any aquatic co-stars any time soon.
Marshall shared that Styles wanted to break away from roles that were tied to singing and focus on more sombre drama movies instead. Meaning that Eric was a no-go for Style's acting ambitions as a whole.
"We met with him. He was lovely. What a wonderful guy," Marshall explained. "But at the end of the day, he really felt like he wanted to go off and do the movies that he ended up doing, which were sort of darker."
"For a lot of young musical people like Harry, you're trying to carve your way, and you don't wanna be seen as a singer, necessarily," Marshall continued. "That's why he was really looking to do something not in the musical genre, to really stretch himself. It was really a fun idea to play with, but in the end, I always think things happen for a reason. I'm so happy to have two young, new people in the film."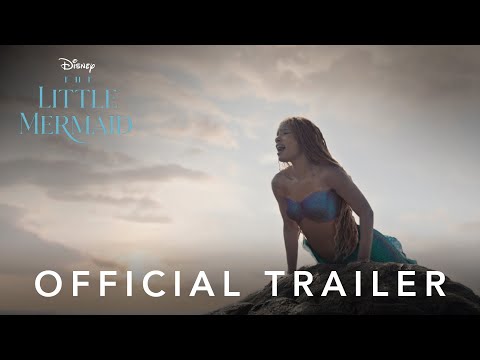 While The Little Mermaid was in production, Styles worked on the 2022 movies Don't Worry Darling and My Policeman. So ultimately, the singer-turned-actor did achieve his non-singing big-screen wishes. Jonah Hauer-King also bagged the gig as Eric for The Little Mermaid remake – so don't worry, Ariel has got her beau in the end.
Marshall also hinted that fans wouldn't be disappointed with a lack of Styles as Hauer-King is committed to playing the part of Eric. "I'm always looking for the person who's deeply connected to a part," the director said. "The words come off the page [and] all of a sudden, they're in his mouth, and it sounds true and real. You believe the person."
The Little Mermaid hits theatres on May 26, 2023. For more upcoming releases, here is our guide on all the new movies heading our way in 2023. Or, if you are after more classics, here is our list of the best movies of all time and the best Pixar movies ever made.