Jaws might be the crown jewel of shark movies, but you shouldn't sleep on other films in the genre – least of all, Deep Blue Sea. The shark-based terror, which Cliffhanger's Renny Harlin directed, was released on July 28, 1999. For an R-rated B-movie, the thriller movie had a pretty impressive cast line-up, including Thomas Jane, Saffron Burrows, LL Cool J, and Stellan Skarsgård.
Samuel L Jackson also had a fleeting, but impactful role in this film that cemented its status as the best shark movie since Jaws. Yep. We're talking about the moment when he gets chomped by one of the mutated sharks mid-pep-talk.
At the time, this scene was shocking enough, with Wired's Brian Raftery noting how the moment in the press screening stunned viewers into silence. But in the years since Deep Blue Sea's release, his shocking death scene goes down in movie history as one of the best plot twists of all time.
Sure, shark movies have plenty of deaths, but none are as jarring or impactful as Samuel L Jackson's in Deep Blue Sea. In an interview with Befores & Afters, the thriller movie's VFX supervisor Jeff Okun revealed that Jackson was the one who wanted his character to be killed off — and that his half-finished monologue was originally seven pages long.
"[Jackson] said, 'You know, why don't you just kill me?' And I said 'Hmm, yeah, I can kill you. I can kill you much earlier than the end of the seven pages'," Okun says.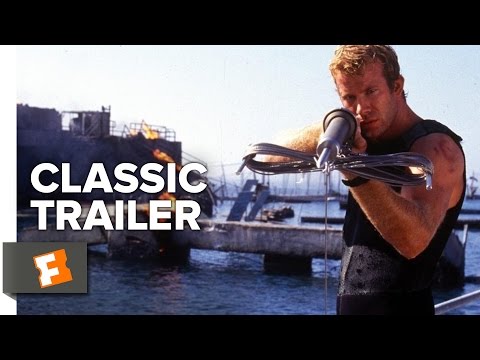 You can watch Deep Blue Sea for yourself on Amazon Prime Video in the UK and Max (formerly HBO Max) in the US, but why stop there? Here's everything else new on Amazon Prime this month along with our guides to the best Amazon Prime movies and best Amazon Prime horror movies.
Or, if you're in the mood for more sharky goodness, you might be interested in our guide to The Meg 2 release date. The new movie involves Jason Statham going head-to-head with a giant shark, so it has all the ingredients to be the best movie of all time. Obviously.