Despite being in development hell for years, the new trailer ahead of The Flash release date appears to suggest the DCU movie will actually be really good. Eagle-eyed fans have looked a little deeper, though, and spotted an awesome little tribute to the late, great Adam West hidden in the background of one scene.
The DC movie universe is changing drastically now that James Gunn and Peter Safran are in charge and we can't wait to see how the first phase of their plan, Chapter 1 Gods and Monsters plays out. However, it's always nice to see little nods to the past, too.
That's exactly what's evident from this little homage that was shared by a Twitter user, and confirmed by concept artist and costume designer Chris Weston.
The original poster shared an image (see below) of one of the Batman suits in the background of a scene from the superhero movie trailer, with the comment: "Batman '66 symbol."
Weston then quote tweeted the post and said: "Batman '66 symbol… my idea! As was the grappling guns in holsters and the golden-age ears on the cowl! I was in fanboy heaven! Luckily I had a great lead designer, Alexandra Byrne, who was very receptive to my wacky notions!"
Adam West was the first live-action Batman actor and he filled the role across both the 1960 TV series and the 1966 Batman movie. The actor sadly passed away in 2017, but his legacy as the Caped Crusader still lives on to this day.
In the new movie, we will see Barry Allen (AKA The Flash) travel through different timelines and universes, meeting different Batmen along the way. The trailer appears to suggest Michael Keaton's Bruce Wayne has an array of different Batsuits, and the Batman '66 logo is among his collection.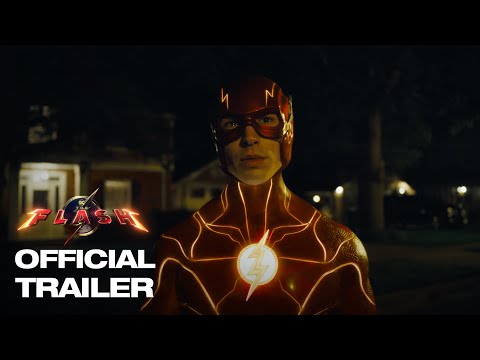 For more, here's who is playing Batman in The Flash, and our guide to who should play Batman in The Brave and the Bold. Or, why not dive into our guide to The Batman 2 release date for more from the Dark Knight.