I have to admit, as much as I love DC Comics, the recent spate of DC movies involving those characters have been a massive disappointment. But, there is one film which stands out as a flawless masterpiece – Teen Titans Go! to the Movies.
Yes, that's right, no matter what the DCU has tried, or will try to do with the upcoming revamp for Chapter 1: Gods and Monsters, nothing will compare to the Teen Titans' epic, big screen adventure. Honestly, no marathon of the DC movies in order is complete without it, if we're being honest.
If you don't believe me, you can see for yourself, because Teen Titans! Go to the Movies is now available on Amazon Prime Video as one of the new movies added to the platform in October.
If you're based in the US and have an active subscription to Prime Video, one of the best superhero movies is sitting there waiting for you to hit the play button.
Featuring DC characters like Robin, Cyborg, Raven, Beast Boy, and Starfire, this animated treat is perfect if you're wanting to watch something the kids can enjoy with you, and is actually a really effective introduction to lots of the lore surrounding the DC universe. The film contains jokes and nods to the Zack Snyder DCEU movies, classic Batman actors like Adam West and Michael Keaton, and offers a really fun depiction of the DC villain, Deathstroke.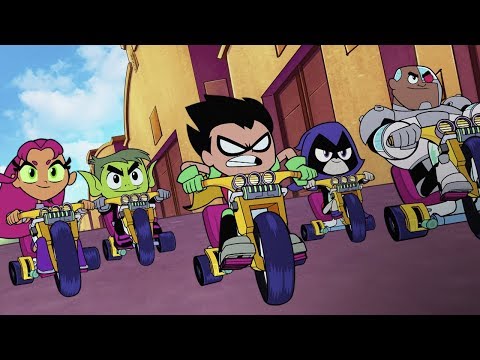 What's great about Teen Titans Go! to the Movies is that it really doesn't take itself seriously at all, and is not afraid to poke fun at the other superhero movies out there. My favorite joke is when we see a trailer for an upcoming movie called The Batmobile, which, as you guessed, is a film entirely focused on Batman's iconic car. One look at the kinds of projects we're due to get in the next few years (do we really need a series all about Agatha Harkness?) will tell you a Batmobile movie has probably been discussed for real at some point.
If you don't have access to Prime Video, you really should, as it's one of the best streaming services around. You can sign up for a trial, here and dive into all the best Amazon Prime movies. If you want more from the DCU, we've got guides on all the information on the Aquaman 2 release date and Superman Legacy.