Grab your capes and check the skies, because a new trailer for Shazam 2 has just dropped. That is right, our favourite lightning and wizard-blessed hero is coming back, and it is about time we finally see the finalised sneak peek for his new movie.
Directed by David F. Sandberg, Shazam! Fury of the Gods has had a tough time when it comes to figuring out a solid release date. Originally scheduled for 2022, the DC movie has suffered from multiple delays. However, with the release of its new teaser, it seems that things are finally set on track and that the film will unquestionably be hitting the big screen in March 2023.
The new Shazam trailer is filled with humour, action, and let's be honest, is a step up from the first teaser – which was heavily criticised by public opinion due to unfunny one-liners when it released in 2022.
In the first trailer of the action movie, we saw Billy Batson (played by Zachary Levi ) sporting some questionable humour, getting thrown about, and being told about his new and upcoming threat. It was all pretty straightforward, but this new trailer expands on all these ideas and adds more excitement into the mix.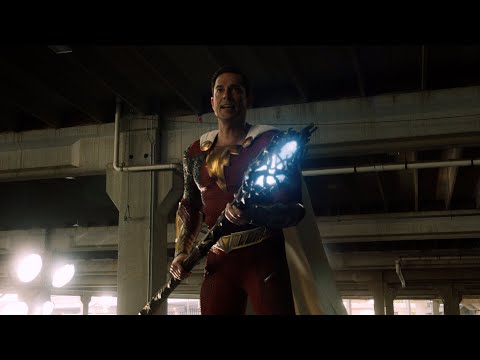 In the new trailer, our favourite superhero is still struggling to embrace his unique identity – having to become a leader to those with new powers. However, Billy better start figuring things out soon because the world's fate depends on him.
A couple of new DC villains, the Daughters of Atlas, are coming for our hero, and from the teaser's impressive action scenes, it looks like all of the upcoming fights will be tense and adrenaline filled, too. What more could you want?
Shazam! Fury of the Gods is set to hit theatres on March 17, 2023. For more super fun, here is our guide to Marvel Phase 5. Or you can check out everything we know about the Aquaman 2 release date.