The DC Universe may be getting ready to bring on a new era under the leadership of James Gunn and Peter Safran. But, before a new slate of superhero movies takes over, fans are getting ready for a blast from Batman actors past with Michael Keaton's upcoming performance in the DC movie The Flash.
Keaton is set to star as Bruce Wayne next to Ezra Miller's The Flash – reprising his role as Gotham's hero from the iconic Tim Burton movie The Batman. And thanks to new merchandise pics shared via McFarlane Toys's Instagram account, fans have a sneak peek into what Keaton's big batsie return will look like.
In a set of new pictures, a 7″ scale figure of an unmasked Batman was shown. The new merch includes two alternate hands, a grappling hook, Batarang, a cloth cape, a collectable art card and a base.
But the most exciting part of the reveal is that it gives us an up-close look at Batman's suit in The Flash.
Just like Keaton's debut in 1989 as the DC character, the figurine sees the actor wearing a bulky black suit with a bright yellow Bat logo on his chest front and centre.
While it isn't a complete replica of his original look, it is safe to say that the suit captures enough nostalgia and looks fantastic either way. Keaton will also likely be sporting the suit in another action movie. Besides The Flash, it is rumoured that the star will appear in Aquaman 2 – titled Aquaman and the Lost Kingdom.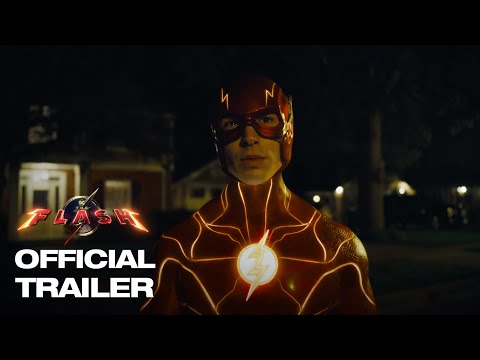 The Flash races into theatres on June 16 2023. For more new movies in the DCU, here is our guide to Chapter 1 – Gods and Monsters. Or you can catch Shazam 2 out in cinemas now and read our Shazam 2 review for all the details.