The Batman movies have had a remarkably limited scope when it comes to his adversaries. We've seen umpteen Jokers, Riddlers, and Two-Faces, and scant few else from what's one of the deepest rogues' galleries in comics. That might be remedied for an underrated baddie, Scarecrow, if current rumors prove true.
If that name sounds familiar, it's because you've seen him in in the extended DCU before. The DC villain was part of Christopher Nolan's Dark Knight trilogy, played by Cillian Murphy. His performance was great, Nolan's realization was strong, and it's always seemed like Scarecrow could hold his own in a superhero movie against the big, black bat.
Noted insider Daniel Richtman reports that Scarecrow is slated to get his own thriller movie, as a spin-off from The Batman. Details are scarce beyond that, but it certainly lines up with the overall trajectory of those films.
Besides The Batman 2 release date, we have the upcoming Penguin TV series. Clearly Robert Pattinson's Gotham City is a big project for Warner Bros, that'll be multi-faceted and include plenty of the best DC characters.
I'm just glad to see villains in the conversation that aren't Joker. The list of Joker Actors is so extensive now, between The Dark Knight, Batman '89, Batman '66, Batman: The Animated Series, Zack Snyder's Justice League, and The Batman, that I really don't need another one.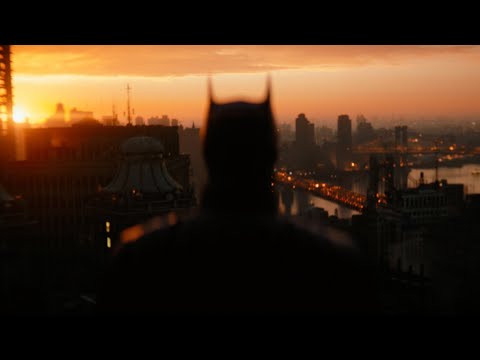 Yes I'm curious to see Barry Keoghan's take on the Clown Prince of Crime, but if that doesn't happen for a few years, what harm? If we're getting a Scarecrow film and other baddies in The Batman 2, then the more the merrier.
That's without even mentioning the Brave and the Bold release date, the other Batman coming in James Gunn's rebooted DCU as part of Chapter 1: Gods and Monsters. Hopefully, that too has more intriguing antagonists, like the Mad Hatter, or Poison Ivy, or Mr Freeze, instead of just falling back on the Joker.
Who knows, maybe this Scarecrow production is the Brave and the bold, and the info's been slightly misconstrued. I'm all in regardless, especially if they get another filmmaker like Matt Reeves in who understands the characters, setting, and tone.
If you'd like to keep of all of these films, our lists of the Batman movies in order and DC movies in order will take the entire, unwieldy franchise and make it easy and approachable. If you'd to see what Batman's best pal is up to, our Superman Legacy guide has that information for you.