Superman has been through many iterations, in both movies and TV. The Christopher Reeve movies of the '70s and '80s are now considered classics, there's the underrated Lois & Clark TV series of the '90s, Smallville in the 2000s, and of course Henry Cavill in the DCU Zack Snyder movies of the 2010s. But there's one Superman movie that's better than all the rest, I think we can all agree – and that's 1999's The Iron Giant.
Before Brad Bird became one of the best Pixar movie directors with The Incredibles and Ratatouille, he directed one of the best animated movies of the 90s – The Iron Giant. Something of a flop upon release, The Iron Giant gained a loyal following on VHS and DVD, and its reputation has grown massively over the years. And you can now watch it on Amazon Prime.
But how is The Iron Giant a Superman movie, you may well reasonably be asking. Well, the giant robot at the center of the story has many parallels to our other favorite Man of Steel. He crash-lands on earth and is discovered by a young boy, who teaches him about optimism, hope, and the best side of humanity – just as the Kents did for Kal-El.
The young boy, Hogarth Hughes, even shows the Iron Giant his Superman comics as part of his education. Like Superman, the Iron Giant could be a destructive and deadly weapon, if he chooses to. And "you are what you choose to be" is the central message in The Iron Giant. Kal-El could choose to rule over earth, or he could choose to solely be the relatively anonymous journalist Clark Kent, but he chooses to help humanity by being Superman.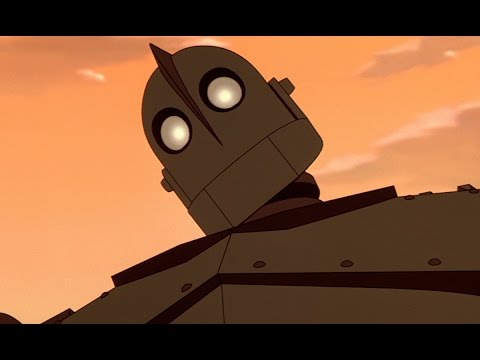 The voice cast includes Vin Diesel as the giant and Jennifer Aniston as Hogarth's mother. Set in the 1950s, the animation style is reminiscent of some of the best Disney movies from the '50s and '60s, such as the stunning Sleeping Beauty, or One Hundred and One Dalmatians, or The Sword in the Stone – and Hogarth certainly has a Wart-like quality.
If you've never seen the gem that is The Iron Giant, give yourself a treat and watch it now that it's new on Amazon Prime. Check out our guides to the best Superman actors, and to the upcoming Superman Legacy release date.