Christian Bale is officially returning to the horror genre, and we're thrilled about it. The last time Christian Bale got close to true horror cinema after American Psycho was The Pale Blue Eye, but that Netflix movie was more of a thriller if you ask us.
American Psycho definitely had psychological thriller elements too, but we're confident in calling it one of the best horror movies of its decade due to the axe-murdering and bloodshed.
Now, Maggie Gyllenhaal — who previously starred alongside Bale in Christopher Nolan's best superhero movie, The Dark Knight — is directing him in another modern reimagining of a Universal Monsters classic. We say another because this is one of several new movies planned or already made in the same vein.
The upcoming project, a Bride of Frankenstein remake, is set to start filming in early 2024, and will also star Peter Sarsgaard. Titled The Bride, it will be Gyllenhasl's second feature film behind the camera following The Lost Daughter in 2021.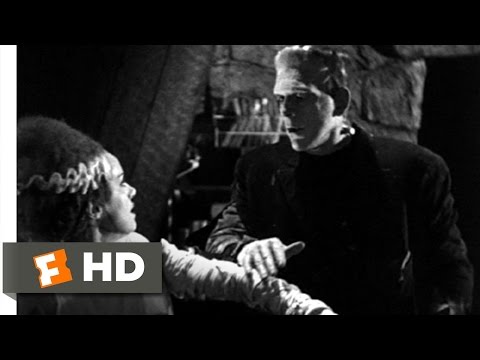 The remake will apply a fresh coat of paint to James Whale's 1935 film, which was a sequel to Frankenstein. In the classic horror, Frankenstein's mentor Doctor Septimus Pretorius exhorts him to aid in making a contemporary for the monster. Although reluctant, Frankenstein was eventually roped in. Many folks think it's one of the best monster movies from Universal's iconic lineup, and we don't disagree.
While people are understandably tired of endless remakes, we need to bring up 2020's The Invisible Man, which took the concept of the original and imbued it with a domestic violence parable that sung. If that wasn't a mistake to make, maybe this won't be either.
Until we know more, we've got lots of similar action in our lists of the best vampire movies, best zombie movies, and best werewolf movies. And for something outside of horror, we also wrote up a list of the 101 best movies of all time. Moving into the future, check out the Saw X release date as well as The Exorcist Believer release date. Oh, there's also another Dracula movie coming.