Rian Johnson's Knives Out has had surprising staying power with mystery aficionados. The thriller movie came out in 2019 to positive reviews and quickly became a valuable brand.
Netflix agreed, because the companymade a deal with the Star Wars director to make sequels. The first in their collaboration is already out, which we waxed lyrical about in our Glass Onion review.
Daniel Craig's Knives Out character, the fashionable Benoit Blanc, is the only cast member to appear more than once. Chris Evans has an idea, though, and it's not "to bring together a group of remarkable people…"
At a C2E2 panel in Chicago [via ComicBook] the MCU star was asked about a potential Ransom return. "It can't be like a redemption story," he said.
Evans joked, "No one wants to see Ransom find redemption. Maybe he gets out of jail off of like some sort of like high-priced lawyers loophole. But then like, maybe he goes good. Yeah, I mean, like Sideshow Bob, like runs for office. But it's an elaborate plan to actually take down Benoit Blanc and Marta. It's revenge in plain sights. You know what I mean?"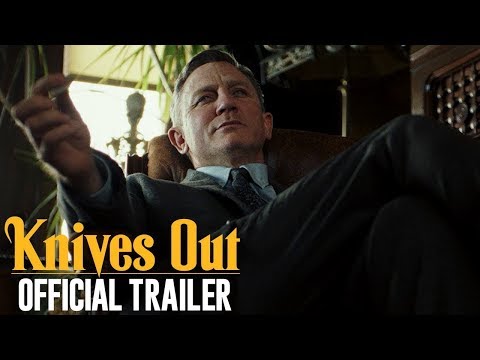 Following the Netflix movies agreement, there's a guarantee for one more Knives Out sequel, but if it does well there's always an opportunity for spin-offs. And, let's be honest, when's the last time a large studio passed on milking something this big?
Use our secret Netflix codes to find more whodunnits on the streaming service, or check out our list of the best movies of all time ahead of the 2023 new movies coming out.