The Whale director Darren Aronofsky hadn't seen Brendan Fraser's movies before he cast him in the leading role in The Whale, and instead it was this trailer that convinced him. After a long period of absence, Brendan Fraser has once again returned to where he belongs: the spotlight.
After being one of the biggest Hollywood stars of the '90s, Brendan Fraser's career hit a rough patch amid personal problems and rumours of blacklisting. But, if the 2020s have been good for anything so far, its for helping to resuscitate the actor's career. From starring in the DC TV series Doom Patrol, to his role in the upcoming Martin Scorsese thriller movie Killers of the Flower Moon, the action movie star is undoubtedly back.
But, it's his performance in Aronofsky's new drama movie The Whale that has truly cemented Fraser's re-ascendency. In the A24 movie, the actor plays a man struggling with his grief and a life of regret. He is certain to get his first Oscar nomination for the performance, and stands a good chance at winning the accolade too.
Now, his director on the new movie Aronofsky has revealed that when he cast Brendan Fraser he hadn't seen his movies. Instead, he cast him based on a trailer for a little-know 2000s indie movie.
Speaking on The Tonight Show with Jimmy Fallon, the director said "The reason it took 10 years [to make The Whale] is because I couldn't figure out how to cast it, and then I stumbled on a trailer of a low-budget Brazilian indie movie Brendan had a small role in it."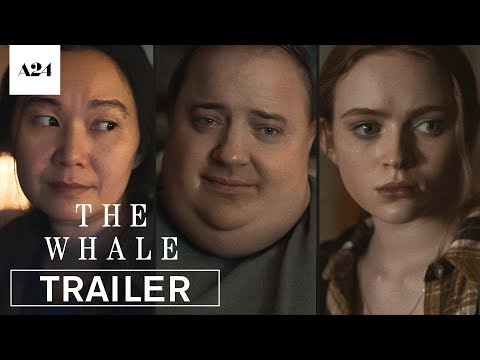 He continued "To be honest, I had never really seen any of his films, I had never seen George of the Jungle, Encino Man — I have seen The Mummy, but not that much. It was something like a light bulb that went off, let's roll the dice on it. Once a movie star, always a movie star, and there was a time where people loved him, I had no idea about this Brenaissance and people going crazy over him."
That trailer, as it turns out, is for Journey to the End of the Night which sees Fraser play a role as the son of a crime boss. It's not regarded as one of the best pieces of cinema among the actor's body of work, but from the trailer it looks like Fraser gave a dedicated performance. Still, it's surprising (to say the least) that this was what led the actor to be cast in such a career-defining role.
For more on cinema, check out our guide to the best movies of all time. Or read our own The Whale review to learn more about Fraser's new movie.