Is Hypnotic streaming? Ben Affleck is back in cinemas with a new movie, in which he plays a detective who finds that the disappearance of his daughter is connected to bank robberies, a government conspiracy, and some powerful psychic powers.
It's a fascinating outing for Ben Affleck, marrying mystery thrills with heady concepts about psychic control. William Fichtner, responsible for some of the best movie villains ever, joins Affleck in the cast. Directed by oddity specialist Robert Rodriguez, it's one of the most unusual new movies of the year and will be hoping for a spot on lists of the best Ben Affleck movies.
Affleck fans and lovers of the bizarre will likely want to find out how to watch Hypnotic as soon as possible on the best streaming services and, fortunately, there's no mind control required. We've got all of the answers here.
Where can I watch Hypnotic?
Hypnotic is available to stream in the USA via premium video-on-demand services, including Amazon, Microsoft, and DirecTV.
You can rent Hypnotic in 4K quality for around $19.99 on the various premium VOD services, and it's available to buy and keep digitally from $22.99. If you're in the UK, Hypnotic is currently in cinemas courtesy of Warner Bros. Pictures.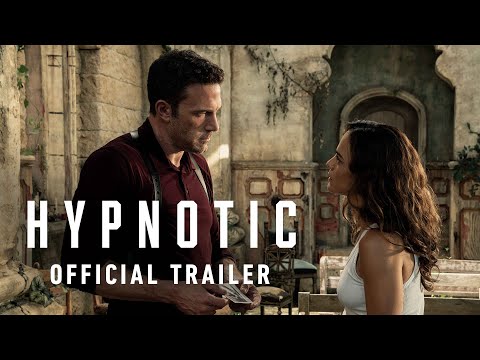 Is Hypnotic streaming?
Hypnotic is available to stream in the US via several premium on-demand services. The likes of Amazon, Vudu, Microsoft, Redbox, and DirecTV have Hypnotic available for streaming in the States. For British viewers, it's currently exclusive to cinemas.
Is Hypnotic on Netflix?
No, Hypnotic is not on Netflix. But we'll keep our eyes on the ever-changing streaming catalogs to let you know if Affleck's latest does arrive at some point.
Is Hypnotic on Disney Plus?
Hypnotic is not on Disney Plus, and we'd be surprised to see it there any time soon. It's rare for Disney to include movies it didn't make itself, so we wouldn't hold our breath when it comes to watching this one.
Is Hypnotic on Prime Video?
Yes, Hypnotic is available to purchase or rent via Prime Video in the USA. Unfortunately, it doesn't come bundled with your Prime Video subscription, though.
Is Hypnotic on Blu-ray?
Unfortunately, you can't own Hypnotic on Blu-ray just yet, and there's no news about a physical release. We'll keep you updated on whether you'll have a chance to own Affleck's strange psychological tale on Blu-ray in the future.
That's everything we know about Hypnotic on streaming platforms for now. But you can get more info on its star as we explain how Matt Damon and Ben Affleck hid a blow job in the Good Will Hunting script and why Ben Affleck tried to get out of this awkward scene in his first movie.
You can also learn more about Affleck's best buddy with our guide to the best Matt Damon movies, and take a look at our choices for the best movies ever made.