When you think of Ben Affleck now, we know him as one of Hollywood's most reliable leading men. But that wasn't always the case, as the action movie star reveals that his first major role made him feel a bit self-conscious.
During a retrospective interview with Vanity Fair, he spoke about doing a topless scene in the drama movie School Ties. "The director really wanted me to have my shirt off [for a scene in School Ties], and I remember thinking, 'how do I say no to the director'," he recalls. "I was self-conscious about my body, and I didn't think I looked good, I was embarrassed to do push-ups in front of the other guys."
In the teen movie, Ben Affleck plays Chesty Smith, a jock and bully who espouse anti-Semitic views. There's a scene where he joins the rest of his pals in a sing-along, and he does so bare-chested. At the time, it seemed alien to what Affleck thought of movie stars.
"Now no one's embarrassed [to work out on set], but at that time, you were supposed to pretend you weren't vain," Affleck adds. It's a paired interview with his frequent collaborator and longtime friend Matt Damon, where they share insights about their best movies.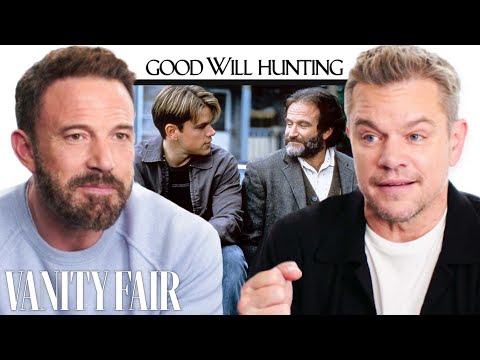 Damon actually scored the lead on School Ties, whereas Affleck only got a bit part. Given all the thriller movies and franchises they've been a part of, we're sure it's not something that gets brought up. After all, Affleck's one of the best Batman actors now – hard to top that, really.
They were both recently in the sports movie Air, and you should check out our Air review to find out what that's all about. Keep our new movies guide handy to see where these two might show up next.