If you ask us, Tim Burton's Beetlejuice is one of the best 80s movies. From the endearing practical effects to Winona Ryder's gothic performance, it's a unique and entertaining genre mash.
The comedy movie is one of Burton's best, showcasing his odd stylings and aesthetics, and has wonderful names attached with the likes of Geena Davis, Michael Keaton, and Catherine O'Hara of comedy series gold Schitt's Creek.
Rumours of a sequel moving forward have been swirling for a while, but there have been some recent exciting reports about the prospect, even if not concretely official.
The Hollywood Reporter says multiple sources have told the outlet Jenna Ortega — bona fide superstar after Scream, Wednesday on Netflix, and The Fallout where she proved just how capable she is in drama movies — is circling a role in the movie.
That Beetlejuice 2 role is said to be Stranger Things actor Ryder's daughter. While not confirmed, it's enticingly believable due to Ortega having recently worked with Burton on The Addams Family's Netflix series.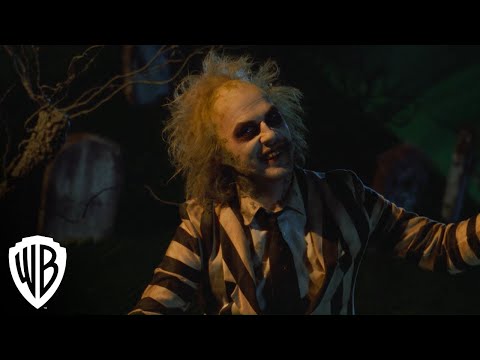 Ortega is on the rise, and as such, it wouldn't be a shocker to see this materialise. We can only hope that Burton has still got it when it comes to fun genre movies.
Say Beetlejuice three times to see our list of the best horror movies, jump on the Ortega bandwagon with our Scream 6 review, or read about the new movies coming soon.