Avatar 2 might have just come out after a 12-year gap, but James Cameron has made it clear that the 2022 movie, the predecessor of which is one of the highest-grossing movies of all time, is just the beginning of a multi-sequel franchise.
In an interview with Korean film critic Dong-Jin Lee, the topic of Miles Quaritch came up, with Stephen Lang joining the Avatar 2 cast as the character despite him being killed in the first film. Somehow, Quaritch returned, but Cameron insists that the character's continual role as a movie villain is vitally important, and unlike what goes in Marvel movies and the sort.
"It's not like a superhero story where there's a new villain with every film," he said. "Same guy, right? Same adversary through the whole thing. But how he evolves is also very interesting once we bring in additional adversaries as we go along. Additional adversaries and additional allies."
After the director finished his regular bashing of superhero movies, the conversation turned to future instalments of the James Cameron movie franchise, with The Way of the Water introducing a whole new host of characters.
"It's not about handing off the baton to the younger people, it's about seeing the entire family going forward through all the crises through the war with the RDA, and humans that are trying to crush out the N'avis and colonise the planet," Cameron explained. "So, it's always the story of Jake and Neytiri, it's always the story of Lo'ak and, you know, the reef kids, and Kiri — Kiri will be a very important character going forward."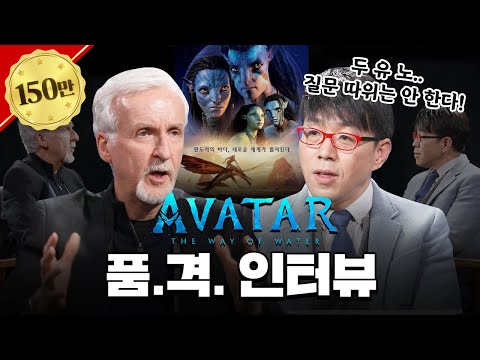 He added, "So, all the characters are set in motion in this movie and it continues right through [Avatar] 3, through [Avatar] 4, and through and through [Avatar] 5. But there are a lot of changes to all these characters. I would like to think that we have a lot of things people wouldn't expect, but they will feel good about."
Given it's still a relatively new movie, if you're wondering how to watch Avatar 2, your best bet is to head to your local cinema. Meanwhile, if you want to look ahead to the future of the franchise, here's everything we know about the Avatar 3 release date, plot, cast, and more.