Directed by Francis Ford Coppola, fans consider Apocalypse Now to be one of the best movies of all time. The war movie, which is loosely based on novella Heart Of Darkness, is set across Vietnam and Cambodia during the 20-year long Vietnam War. Released in 1979, Apocalypse Now arrived in theatres just four years after the war ended.
Martin Sheen and Marlon Brando played the lead roles in the drama movie, while Laurence Fishburne and Emilio Estevez — Martin Sheen's son — also had small supporting parts. It was the start of a lifelong friendship for Fishburne and Estevez, with Estevez revealing how their bond began during an appearance on The Jennifer Hudson Show.
"He says, 'Hey there's this little boat, let's go out on it.' I said, 'Sure.' We were both 14 at the time," the '80s movie actor recalled. "So we were out on this boat together, and we started getting too close to the shore and I said, 'Well, let me jump out, I'll push us offshore. I jumped out, and it was like quicksand mud."
"I was sinking, and I just saw Fishburne just looking at me going, 'Grab my hand!' and he pulled me back onto the boat," he added. "We were bonded ever since."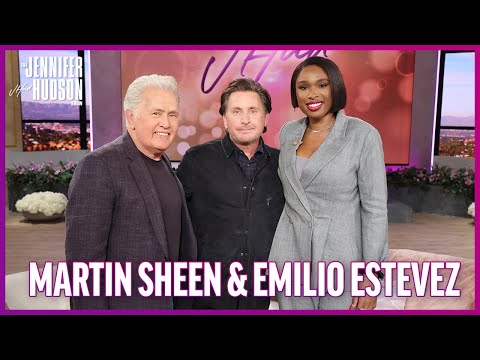 Sheen, who was also there on the panel show, added that he wasn't told of this encounter until years later — and when he found out, he reached out to Fishburne personally. "I called Mr. Fishburne to thank him for saving my son's life," he said.
If you hate sand as much as Emilio Estevez probably does, learn more about Anakin Skywalker: Star Wars villain and fellow sand-hater. Alternatively, if you're a fan of all things sand and desert-y, keep an eye out for the Dune 2 release date — the new movie is currently slated for a November 3 release.