After a lengthy ten years, Bleach will be returning to our screens in the long-awaited continuation of the anime series.
The animated series, based on the original manga of the same name, follows teenager Ichigo Kurosaki, and his adventures after he inherits the powers of a Soul Reaper.
The TV series proved immensely popular and sat alongside Naruto and One Piece as one of the biggest Japanese franchises ever. Though over time the popularity would dwindle, meaning the show was abruptly cancelled in 2012. But now, the series is set to return in the form of Thousand-Year Blood War, and is set to include some new elements never before seen in Bleach.
In an interview with Viz, the Bleach creator Tite Kubo and lead voiceover artist Masakazu Morita, both shared their thoughts on the return of the drama series, as well as providing some insight into the exciting new addition.
When asked what they were particularly excited about for the upcoming Part 2, Kubo discussed the new fight scene and the inspiration behind it.
"In Part 2, there is a new battle that isn't in the original manga. I wasn't able to draw a battle between two certain characters," he says. "So when the anime production team said, 'We want this character to fight around this time,' I decided to revisit that idea by providing them with some drawings and names of the characters."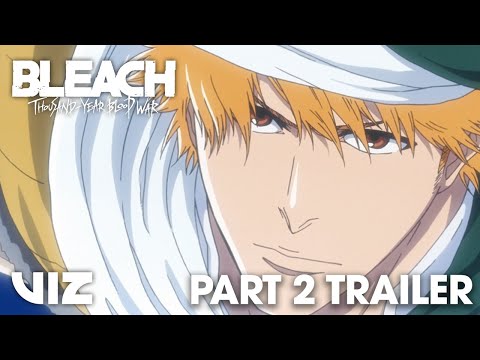 When asked by Morita if the fight scene was drawn in manga style, Kubo replied, "I didn't split it into panels, but I drew about five or six pages of illustrations to show how they would move, how they would transition and how they would fight. I think they'll probably do a good job on it."
It's exciting news for fans, who are sure to be thrilled with the new fight sequences featured in the series, especially after such an extended break since the first part's end.
Why not check out all the best horror anime you can watch now, and all the new anime coming to your screens this month? Don't forget to check out everything we know about the Uzumaki anime release date, as well as all the great new movies coming out this year.