Don't have a nervy b, but Angus Thongs and Perfect Snogging is celebrating its fifteenth birthday today. Based on the hit YA book series by Louise Rennison, Angus Thongs and Perfect Snogging arrived in theatres on July 25, 2008: permanently altering the brain chemistry of a generation of British teens.
The '2000s movie centers on Georgia Nicholson, a sardonic and painfully awkward teenager who ends up learning the hard way that you should never show up to a party dressed as a stuffed olive. And how's this for a fun fact? Georgia Groome, the starring actor in the comedy movie, is married to Harry Potter cast member Rupert Grint.
Although some aspects of the teen movie haven't aged amazingly (one character essentially runs a kind of snogging brothel for those wanting to get their first kiss out of the way), its unmatched insight into the British teenage psyche made it compulsory watching at every sleepover. Terms like "the snogging scale" and "Sex God" permanently embedded themselves into every Year 9 girl's vocabulary.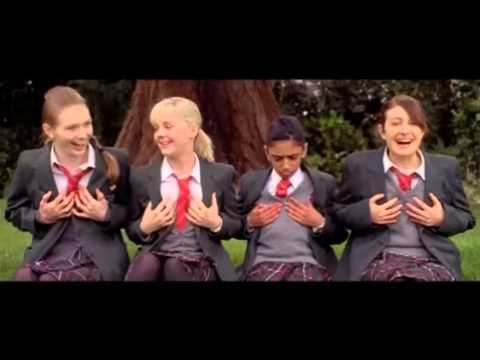 Balancing out its sheer reliability, the family movie is also incredibly camp at times. And if we're being honest, The Stiff Dylans, the fictional band led by Aaron Taylor-Johnson, kind of slaps.
You can pick up Angus, Thongs and Perfect Snogging on Amazon Prime now. For more teenage romance, we have guides on the Heartstopper season 2 release date and The Summer I Turned Pretty season 2 release date. After those, check out everything new on Netflix this month, including new movies, Netflix series, Netflix horror movies, Netflix documentaries, and some of the best movies of all time.