Is a Haunting in Venice on Disney Plus? Murder, mystery, and mustaches: the new Hercule Poirot movie has it all.
A Haunting in Venice is the latest in Kenneth Branagh's Agatha Christie adaptions, after the filmmaker's previous Murder on the Orient Express and Death on the Nile. The good news is that this might be the best movie in the series, as it swaps Istanbul and Egypt for Venice and challenges Poirot with the supernatural. The new movie isn't an outright horror, but it's certainly spooky enough for a few delicious frights.
With its brooding atmosphere and brilliant cast, A Haunting in Venice already ranks among the best detective movies of the past few years, with Poirot's greatest puzzle yet. The film's now available to watch in theaters, but as both previous installments are on Disney's streaming service, is A Haunting in Venice already on Disney Plus too?
When is A Haunting in Venice on Disney Plus?
A Haunting in Venice isn't on Disney Plus yet, and the film is available exclusively in theaters.
However, like the other two Poirot movies, we're expecting A Haunting in Venice to arrive on the streaming service after its theatrical run, most likely around Christmas 2023.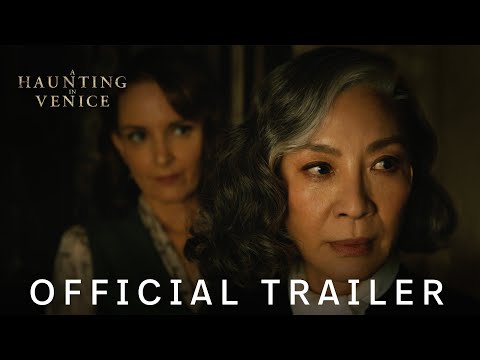 While A Haunting in Venice is the perfect cinema trip for a not-too-scary Halloween, like the rest of Branagh's Poirot films, it's an ideal cozy Christmas movie, too. In fact, quite a few murder mystery movies (like Knives Out or See How They Run) have a lot of success around the Winter season.
Of course, it could also land on Disney Plus sooner than that or later. There's been no official confirmation as of yet, but as soon as there is, we'll be back to let you know.
In the meantime, you can check out our guide to what's new on Disney Plus this month and see our picks for the best Disney Plus movies. Or, to learn more about the movie, see our roundup of its early reviews.