The writers and actors strikes have already started to impact not just movies, but television scheduling as well. The writers' strike had an immediate effect on the nightly talk shows featuring the Jimmys (Fallon, Kimmel etc) and now the networks are looking ahead to fall and making changes accordingly. The biggest headline so far is that Yellowstone, previously only found on Peacock, is heading to the CBS broadcast channel.
CBS has announced that their fall schedule will now include a slew of reality series as well as a number of Paramount Plus series such as SEAL Team and the original UK incarnation of Ghosts. Confusingly, Yellowstone's streaming home is currently Peacock, but its spin-offs 1883 and 1923 can be found on Paramount Plus. Taylor Sheridan's other series – Tulsa King and Mayor of Kingstown – are also both on Paramount Plus.
CBS gaining the rights to one of the most sought-after series currently airing is a big deal. According to Deadline, insiders said that given it comes from CBS' sister company MTV Entertainment Studios, which produces with 101 Studios, it was able to be worked out.
TV's top-rated drama series Yellowstone will launch on CBS on Sundays at 9pm starting with Season one. SEAL Team starring David Boreanaz will fill the Thursday 10pm slot that was intended for Elsbeth – a spin-off from The Good Wife and The Good Fight. 60 Minutes will be supersized with 90-minute episodes on certain Sundays, meaning that a consequence of the strikes is turning 60 Minutes (a show that's been on air since 1968) into 90 Minutes in order to fill time.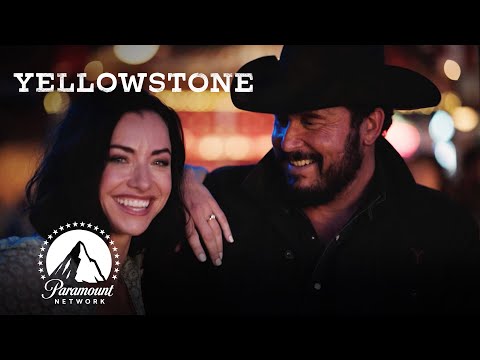 The first half of Yellowstone season 5 aired months ago, and since the whole Kevin Costner kerfuffle, and now the strikes – it doesn't look like the end of that season (which will be the end of the main Yellowstone show) will be coming anytime soon.
While we wait for more updates on the strikes and on Yellowstone, check out our guide to the best westerns.