Will we get a World War Z 2 movie? Ahh, World War Z. It's one of the greatest zombie stories ever told and a withering social commentary on governmental bureaucracy, the shortcomings of capitalism, and general human shitiness. Unfortunately, I'm not talking about the Brad Pitt movie here. I'm talking about the book.
Yes, we did get a zombie movie based on the seminal book by Max Brooks, World War Z, but it just didn't live up to the source material. Let's be honest; it was always going to be difficult to hit the heights of Brooks's work but making the whole thing into an action movie was always going to leave fans disappointed.
It's unsurprising then that fans have been clamouring for a World War Z 2 to right the perceived wrongs of the original film. But what are the chances of us getting a sequel? Well, we hope you've brought your lobo with you because we're about to dive into a hungry horde of undead zombies. Here's everything we know about the World War Z 2 release date.
Will we get a World War Z 2 movie?
No, in 2019, Paramount, the studio responsible for producing World War Z, pulled the plug on World War Z 2 and a planned trilogy of films. In 2017 it was reported that the thriller movie maestro David Fincher was going to direct the film and that Pitt would star, but those plans stalled when Fincher started work on the Netflix series Mindhunter.
Filming was delayed until 2019, but then in February of that year, Paramount announced they were pulling the plug on the whole project. The Hollywood Reporter later claimed that the film was shelved because zombie and ghost movies are strictly censored in China, the second biggest global movie market.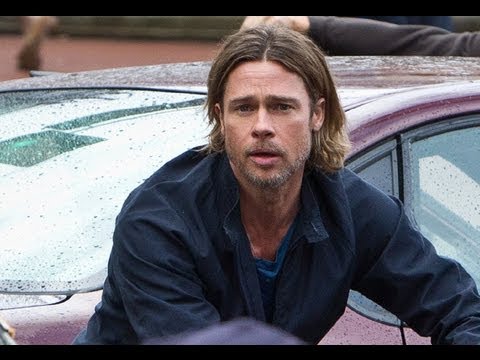 While this was never confirmed by Paramount, it does make sense that a risk-averse studio wouldn't want to take the risk on a sequel that couldn't secure access to the Chinese market.
We actually asked Marc Forster, the Word War Z director, if he'd heard anything about a potential sequel, and his response wasn't exactly positive. "Regarding World War Z" he said. "I don't think that sequel is coming anytime soon."
Bad luck, zombie fans. If you love a good horror movie, though, you should check out our guides to the Scream 6 release date, the Insidious 5 release date, and the Saw 10 release date. If you fancy something less spooky, though, we've also got a list of all the new movies coming in 2023.