It may be surprising to learn how many actors – especially those primarily known for playing menacing villains – started out doing experimental physical theater, ballet and dance. Among them are Christopher Walken, Mads Mikkelsen, and Willem Dafoe. Dafoe recently recalled one anecdote from his avant garde theater days to the SmartLess podcast.
Willem Dafoe was a founding member of the experimental theater company The Wooster Group in late 70s and early 80s New York. He explained to Jason Bateman, Sean Hayes, and Will Arnett – who host the SmartLess podcast – how one performance led to him being mistaken for a strippergram. "We took an old Hawaiian record from the '50s – really corny, y'know, Hawaiian music – and we got some grass skirts and some leis, and someone painted a backdrop, and we invented these dances, we just made them up, and we'd do the dances to this music, you know?"
He continued, "The gag was, to make it stick, under our grass skirts, we weren't wearing anything, so it was two men and a woman, and she was also not wearing anything, and bare-breasted. So we did this show, it was very popular, it was a little chamber piece, but very popular."
The performance was so popular that they were invited to give a private showing in someone's house; "They offered us, like, I can't remember, like a thousand bucks apiece, and at that time, we were all really poor, [so] that was like 'Wow! Yeah, we can do that.' So we went to this party. We got dressed in the toilet, and then we came out and we did this dance. And at the end, people started coming up and saying, 'OK, let's go! Come with me!' They thought we were, like, a strippergram and then some!"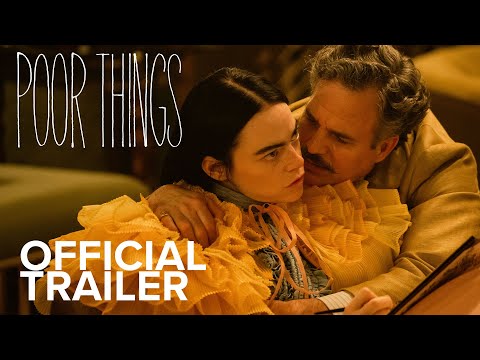 Willem Dafoe – probably now best-known as the Spider-Man villain Green Goblin – will next be seen in Yorgos Lanthimos' Poor Things, which co-stars Emma Stone and Mark Ruffalo. He's an extremely prolific actor, and 2023 has been no different, with him already starring in Inside and Asteroid City this year. After Poor Things, he has several upcoming projects, including Beetlejuice 2 and Robert Eggers' vampire movie Nosferatu.
Check out our guide to the Beetlejuice 2 release date and our Asteroid City review. See if you agree with our lists of the best actors of all time, and the best directors of all time.