Move over 4*TOWN; there's a new fictional boyband ruling the roost. The trailer for Trolls 3 has just dropped, and we're already obsessed with it. After releasing the first teaser at Licensing Expo, we finally know the official title for the new movie — Trolls: Band Together. And unsurprisingly, bands and togetherness both seem to be key themes in this family movie.
The 2023 movie clip opens with a Royal Wedding (not Poppy and Branch's wedding, sorry folks), which is then dramatically stopped by a mysterious Troll — who then reveals himself to be Branch's long-lost brother! Voiced by Eric Andre, he reveals to Poppy that Branch used be in a boyband with him and his other three brothers.
But one long-lost sibling just isn't enough, as Branch's brother tells him that they need to, quite literally "get the band back together" and track down the rest of the family; leading to our favourite characters embarking on an adventure full of hijinks, colour, and cheesy noughties boyband songs.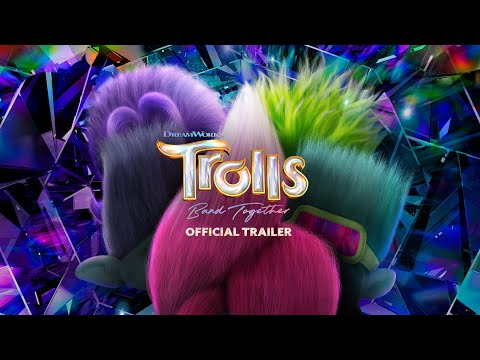 Naturally, Justin Timberlake and Anna Kendrick are reprising their roles as Branch and Poppy, and will also be joined by a host of other cast members, including Troye Sivan, Camilla Cabello, Daveed Diggs, and Amy Schumer, among others.
Trolls: Band Together will be released on October 20, 2023. In the meantime, check out our interview with the director and producer of the animated movie. Or, for more melodic moments, check out our guides to the best musicals and best Disney songs.