With six Academy Award wins, it's clear why critics widely consider Forrest Gump one of the best movies of all time. Starring Tom Hanks, the drama movie follows the titular Gump, a man with a low IQ, as he finds himself entangled in various historical events. Simultaneous to this is his decades-spanning love story with Jenny (Robin Wright), his childhood sweetheart with a troubled past.
On May 10 2023, Hanks reminisced about making the '90s movie during a New Yorker Live event — where he admitted that he was initially sceptical about whether the Robert Zemeckis-directed flick would be a success.
"I say, 'Hey Bob [Zemeckis], I've got a question for you," the Toy Story movie star recalled [via People]. "Is anybody going to care about this movie?'
"'This guy sitting on a thing in these goofy shoes and this cuckoo suit with a suitcase full of Curious George books and stuff like that. Are we doing anything here that is going to make any sense to anybody?'" he added.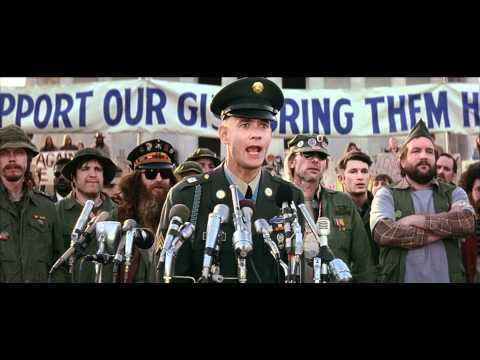 In response, Hanks recalls Zemeckis saying, "'It's a minefield, Tom. It's a goddamn minefield. We may be sowing the seeds of our own destruction. Any footstep we take can be a bouncing Betty that'll blow our nuts right off.'"
Fortunately, Forrest Gump was a success, leaving both Hanks and Zemeckis' testicles intact. For more on the legendary actor, check out our guide to the best Tom Hanks movies. Or, stay ahead of the curve with our guide to all the new movies coming this year.