Bon appetit everyone — the latest dark comedy movie in the vastly expanding 'eat the rich' genre is now available to watch on streaming service Disney Plus if you live in the UK.
Following in the footsteps of other critically-acclaimed 2022 movies like Knives Out 2 and Triangle of Sadness, The Menu really goes in on themes like capitalism and class division, satirizing the absurdity of 'high-brow' food and the people who eat it.
Directed by Mark Mylod, the horror movie focusses on the diners at a high-brow restaurant and the sinister intentions of its celebrity chef. The film's ensemble cast includes big names like Ralph Fiennes, Anya Taylor-Joy, Nicholas Hoult, Hong Chau, Janet McTeer, Reed Birney, Judith Light, and John Leguizamo.
The official synopsis for the Disney Plus movie notes that "consumerism takes on a hilarious scary meaning" in this movie, as "Margot and Tyler, a young couple, travel to an elite, remote coastal island in order to dine at an exclusive restaurant where a mysterious chef has prepared a lavish, expensive menu."
"But it soon becomes clear," the synopsis adds, "that the pretentious, pampered dinner guests are about to be served some shocking surprises."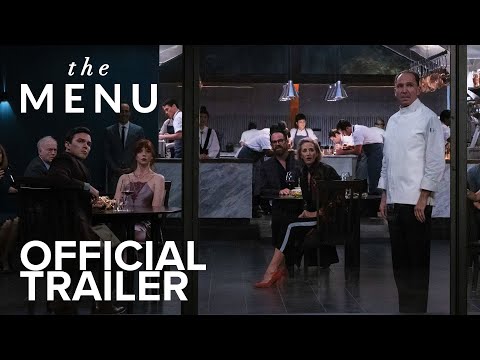 Already a hit with critics (including our own overnight writer Fiona Underhill in her The Menu review), The Menu is an early frontrunner this awards season with two Golden Globe nominations — and now, with its availability on Disney Plus, you can see for yourself whether it's worth the hype.
But if you're in the States, hold your horses on that Disney Plus subscription — HBO Max is the place to stream the thriller movie if you live across the pond.