We at The Digital Fix love our shark movies and our disaster movies, so hype has been high for The Meg 2: The Trench. From seeing the poster with the tagline: "New Meg. Old Chum," to experiencing the trailer which made it look like The Meg, but stupider – you can imagine the excitement for a big, dumb summer movie. But the review embargo has broken, and our hearts along with it, because it looks as though The Meg 2 is bad in a bad way, not in a good way – sob.
As IndieWire's Kate Erbland says in her review, "We want very little: Jason Statham fighting massive prehistoric sharks," but unfortunately she found that "even that is too much to ask of this tired retread." Worryingly, Variety's Owen Gleiberman says; "If you want to know what a movie would sound like were it written entirely by AI, look no further than The Meg 2."
The Hollywood Reporter's David Rooney says that The Meg 2 fails to deliver on the fun trailer, and that "even as the mindless summer fun for which it's intended, the overlong movie falls short." Temper your expectations for The Meg 2 release date accordingly.
The Wrap's Tomris Laffly describes "Ben Wheatley's outsized shipwreck Meg 2: The Trench," as "a dimwitted sequel committed to plunge into the depths of agonizing boredom, doing so at 25,000 feet, to be exact." The current Rotten Tomatoes score is just an 18% positive rating, from 38 reviews.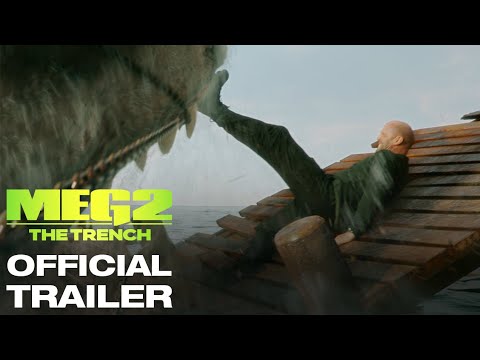 We can forgive a lot of things – and frankly, when it comes to a movie like this, the dumber the better. But boring? We were hoping for more from Ben Wheatley, the filmmaker behind a whole host of brilliant British independent thriller movies including Kill List, In the Earth, High-Rise and more. If only Wheatley's frequent writing partner Amy Jump had jumped in (sorry) on the script, because the kind of humor we had in Sightseers and Free Fire sounds like it was sorely needed here.
If you're looking for alternatives to The Meg 2, check out the other new movies on offer this summer. Check out the best action movies for a more thrilling time too!