The Meg 2 might not be out yet, but our hunger for shark-based content is as insatiable as… well, a shark, I guess. The good news is, Ben Wheatley, director of The Meg 2, is just as up for more shark movies than the rest of us, as he revealed in a new interview with Total Film that he was definitely down to make a Meg threequel. But not until he knows the new movie does well at the box office.
"You don't want to talk about it until Meg 2 is out," the horror movie director joked. "But I hope so. There's a lot more to explore in that world. It's very rich. The international-ness of it is very interesting."
He continued, "What's so smart about the first film is that it's not Rush Hour. It's not East-meets-West, 'Oh, we're all confused about each other.' It's just people working together, and being in an everyday adventure, and the people just happen to come from places all over the world. I think that's good for audiences, and it's a good message as well."
Personally, I think the best message to take away from a movie like The Meg is not to go looking for giant sharks unless you're Jason Statham, but that's just me.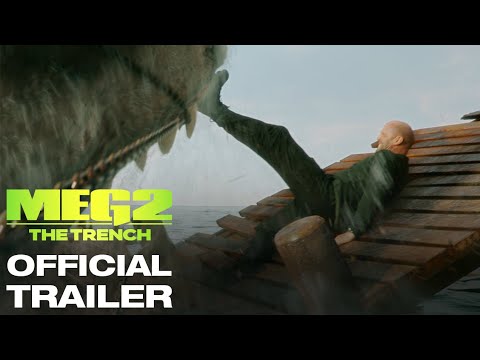 Find out more about the upcoming thriller movie with our guide to The Meg 2 release date, or keep things classic with our (mostly shark-free) guide to the best movies of all time.
If you want to stick around under the sea, check out our guides to The Little Mermaid live-action cast and Avatar 2 cast. Or, read our Titanic review for a more cautionary tale of what lies beneath the surface.